TV Watch
Keeping Up with the Kardashians
Keeping Up with the Kardashians
[CUSTOM_PLAYER_BRIGHTCOVE "4728475838001"]
After a few on-again, off-again months, it looks like all is well between Kyga for now.

In a Tuesday radio interview with Real 92.3 obtained by E! News, Tyga, 26, opens up about his relationship with his girlfriend Kylie Jenner, 18.

When asked if he saw himself getting married any time soon, the rapper admitted it wasn't necessarily coming up in the near future but that, eventually, yes.

"Nah, no time soon," he said, according to E! "I mean we all got to walk down the aisle. I think whatever makes you happy in life you gotta do it. You can't plan in life too much."
Scott Disick kept a low profile in Sin City over the weekend.


Khloé Kardashian has always been her brother's biggest advocate throughout his struggles with depression and extreme weight gain, inviting Rob to live with her and defending him against her famous family's attempts at tough-love interventions.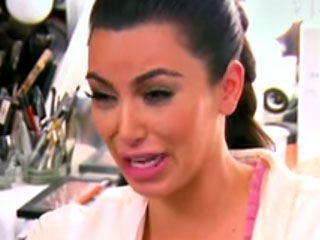 For the reigning queen of reality TV, art imitates life.

Kim Kardashian West released a new, even more NSFW pack of Kimoji on Thursday, and we're already obsessed.

The emojis, stickers and GIFs should look familiar to longtime Keeping Up with the Kardashians viewers, with a few recreating iconic moments from the series' 11 seasons and countless spinoffs.

Check out our scholarly analysis below:
While we might be used to seeing her poker face, we're getting a whole new side of Kylie Jenner in Sunday's episode of Keeping Up With the Kardashians star.

The reality star is unable to hold back the tears in a video obtained by People but not yet publicly available, which looks to be filmed around the time Jenner, 18, temporarily split from her rapper boyfriend Tyga, 26.
Keeping Up with the Kardashians