TV Watch
Keeping Up with the Kardashians
Keeping Up with the Kardashians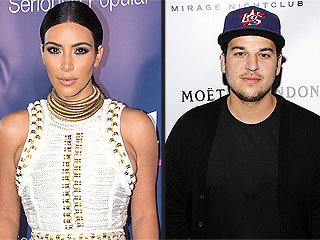 Credit: Getty; Wireimage
Rob Kardashian may be having a hard time these days, but sister Kim says she's not one to baby him.


Does the family that bathes together stay together?


Rob Kardashian's decision to skip his sister Kim's wedding had many people scratching their heads.


From the looks of it, the Kardashian-Jenner clan had the time of their lives on their recent Thailand vacation, posting photos of beach jaunts and pool dips – and, as was the case with Kim Kardashian, fleeing from overly chummy elephants.


She's used to paparazzi, not pachyderms!


For the Kardashians, Oscar Sunday meant a girls' night out. 

The reality stars held court at Elton John's AIDS Foundation Academy Awards Viewing Party hosted by Patron spirits in West Hollywood Park, along with Heidi Klum, Neil Patrick Harris, Lady Gaga and Donatella Versace. 

The Kardashian ladies all wore shades of red and black, but Kim's rouge gown stood out for its bright hue and plunging neckline. 

"I wanted something red," she told PEOPLE of her fashion choice. "I was in a red mood." 
Keeping Up with the Kardashians
Get PEOPLE Everywhere
Advertisement