TV Watch
Keeping Up with the Kardashians
Keeping Up with the Kardashians
It looks like Rob Kardashian and Blac Chyna's relationship is progressing even further.


[CUSTOM_PLAYER_BRIGHTCOVE "4728475838001" "371" "600"]
Kourtney Kardashian is taking a trip down memory lane.

The reality star posted an old photo with ex-boyfriend Scott Disick for #FlashbackFriday.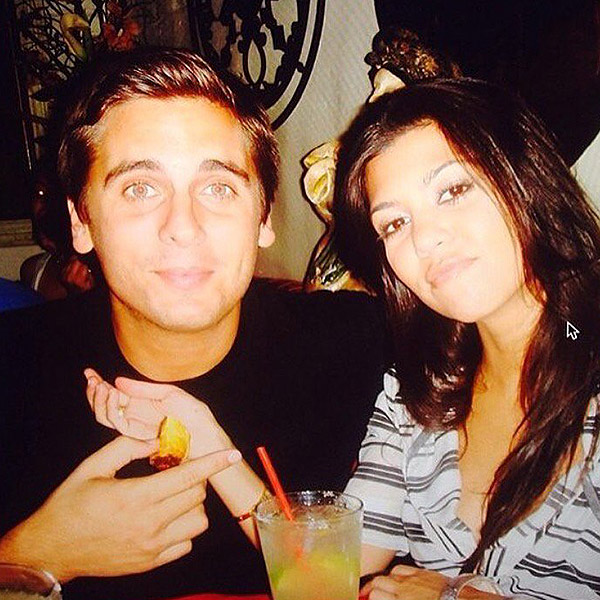 Kourtney Kardashian / Twitter
"#FBF with the baby daddy before he was a baby daddy," Kardashian, 36, captioned the picture on Twitter and Instagram.
Scott Disick takes a big step forward on the path to sobriety during this week's episode of Keeping Up with the Kardashians.

In a new clip released Wednesday, Kim Kardashian West tells Khloé Kardashian that their sister Kourtney Kardashian's ex checked into rehab for a 30-day program. (The parents of three broke up in July after he was caught partying with another woman, and his alcohol-fueled antics made headlines after the split.)

"He wants to really get it together and wants to go to rehab for a long time," says Kim, 35. "I think it all sounds amazing, I just hope that he sticks with it."
[CUSTOM_PLAYER_BRIGHTCOVE "4722061051001" "450" "600"]
Kris Jenner received roses after a rather thorny day yesterday.

The Keeping Up with the Kardashians matriarch opened up on social media late Monday about the rough day she'd had – and the bright spot at the end.

"Had a challenging day & walked in the door to this gorgeousness that put the biggest smile on my face & in my heart," Jenner, 60, wrote on Twitter next to a picture of the beautiful bouquet of white roses in full bloom.
Three months ago, Khloé Kardashian got the call that changed everything: Her estranged husband Lamar Odom had been found unresponsive in a Nevada brothel after overdosing on drugs, and doctors predicted he only had hours to live.

The reality star dropped everything to rush to his side, calling off their nearly finalized divorce – and her famous family rallied behind her and the former basketball player, as shown in E!'s new promo for Keeping Up with the Kardashians.

"Khloé has been spending every second with Lamar," her sister Kourtney Kardashian says in the video.
Momager Kris Jenner may be the expert on a lot of things about her reality TV family, but she still doesn't know enough to keep from being pied in the face.


Keeping Up with the Kardashians