TV Watch
Keeping Up with the Kardashians
Keeping Up with the Kardashians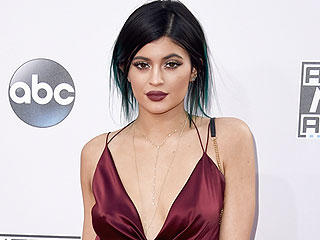 Credit: Jon Kopaloff/FilmMagic
Even the Kardashians have their insecurities, and perhaps none more so than 17-year-old Kylie Jenner, who finally revealed on Sunday's episode of Keeping Up with the Kardashians that she has, indeed, enhanced her lips with temporary fillers.

Khloé's own insecurities were used to open the conversation about self-image when Kim and Kendall accompanied her to an intimate cosmetic procedure. As Khloé had cellulite and stretch marks lasered off of her famous Kardashian derrière, Kim and Kendall looked on, hilariously munching on pastries and chatting idly about their sister's tush. As you do, right? Sister stuff.
Kylie Jenner keeps making headlines and causing concern over behavior, but one close family friend says the 17-year-old's social persona isn't necessarily reality.


There's nothing like an intimate cosmetic procedure to bring sisters closer together.


Given that every other moment of the Kardashians' lives has been captured by reality TV cameras for the past eight years, it's no surprise that Keeping Up with the Kardashians will also document how Bruce Jenner broke the news of his transition to the Kardashian side of the family.

However, there's a special reason these moments, in particular, will be shown on E!'s upcoming special, About Bruce. "It was important for him to capture these moments so that people can understand," Kim Kardashian West told E! News at a signing for her book of selfies, Selfish.
Assigned male at birth, Bruce Jenner revealed in his 20/20 interview with Diane Sawyer that he had intended to transition into a woman as early as the 1980s – so, it's no surprise that he's learned a few tricks of the womanly trade along the way.

In a conversation with stepdaughter Kim Kardashian West in a sneak peek at E!'s upcoming special, Keeping Up with the Kardashians: About Bruce, the athlete says that he's "had secrets all my life," adding that "it's tough not to have secrets."

At that, he pulls off a shoe to show off the bright pink nail polish he's been hiding, sharing that he paints them himself.
Though the reactions from the Kardashian side of Bruce Jenner's expansive family were noticeably absent from his bombshell interview watched by nearly 17 million people, they'll have their say soon.

In a sneak peek at Keeping Up with the Kardashians: About Bruce, Kris Jenner has an emotional conversation with daughter Kim, who tries to comfort her as she deals with her ex-husband's transition into a woman.

"He has to deal with this for his entire life, of waking up and feeling like, 'Whoa, this isn't my body, this doesn't feel comfortable,' " says Kim. "That's the only way I can kind of imagine it, and you really have to like, let go."
Though he has yet to himself appear on this season of Keeping Up with the Kardashians, Rob Kardashian is still making an impression.

The youngest Kardashian was briefly mentioned in a conversation between Kim and Khloé on Sunday after Rob threw a rager at Khloé's house. ("Major whores" were in attendance, according to Khloé, if you were wondering.)
Keeping Up with the Kardashians
Get PEOPLE Everywhere
Advertisement