TV Watch
Keeping Up with the Kardashians
Keeping Up with the Kardashians
Every woman has compared her group of girlfriends to the famous foursome on Sex and the City, and Khloé Kardashian is no different.

In a post on her website and app, the reality star matches her sisters with their alter egos from the HBO hit.

She starts things off with her half-sister Kendall Jenner, 20, who she compares to Sex and the City's Charlotte (Kristin Davis) because they're both "really sweet and private."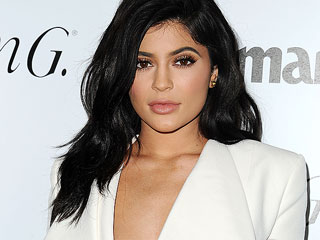 Kylie Jenner has spoken.


Though expectant parents Rob Kardashian and Blac Chyna's relationship has encountered pressures in recent weeks, an insider tells PEOPLE that "there haven't been any problems with production" on filming the couple's E! reality show.

Two weeks after the 29-year-old Keeping Up With the Kardashians star unexpectedly deleted all traces of his 28-year-old fiance on his Instagram account after a brief tiff, the engaged couple appears to have smoothed things over.

"There have definitely been a few growing pains on the set of the show. It's a lot of work and a big commitment," a source close to Kardashian tells PEOPLE. "But things are going more smoothly now."
Kim, Kourtney and Khloé Kardashian had lunch with gun violence survivors on Friday.

The Keeping Up With the Kardashians stars joined organizations Moms Demand Action – a grassroots movement of Americans who demand reasonable solutions to address the nation's culture of gun violence – and Everytown for Gun Safety – a movement of Americans working together to end gun violence and build safer communities – to discuss gun violence and safety.

Kim, 35, shared numerous pictures from the event on her Snapchat, including a photo of her wrist donning a leather bracelet that read "not one more" and the caption "Not one more!"
Are you ready for another nude selfie from Kim Kardashian West?

The Keeping Up With the Kardashians star teased the possibility during her keynote speech at the BlogHer conference in Downtown Los Angeles on Friday afternoon.

"Have I posted a nude selfie since I lost all my baby weight?" Kardashian West asked herself aloud during the speech. "I don't think so. Get ready," she quipped to the attending audience.
Kim Kardashian West suffered a major loss this week: the death of her beloved 2011 BlackBerry Bold.

The 35-year-old reality star was paniced when her phone died on Wednesday, launching her into a series of distraught tweets and prompting her to change her Twitter avatar into a crying Kimoji.
After Rob Kardashian unexpectedly deleted all traces of fiancée Blac Chyna on his Instagram account last week, breakup rumors began to circulate. Though a source confirmed to PEOPLE that the couple had not broken up, it seems as if the pressures of being in front of the camera yet again are putting a stress on the relationship.

"Rob just got super emotional and felt too overwhelmed," a source close to the Kardashian-Jenner clan tells PEOPLE of the brief tiff. "He lashed out from being frustrated, and they broke things off while they were filming. They got back together hours later."

The insider adds, "Getting back in front of the cameras has been hard on Rob as he hasn't been doing anything for a really long time now. Being in the limelight all of a sudden again is a big deal for him. He's working on himself and getting re-adjusted and taking things one step at a time, but things are definitely on the upswing for them."
Keeping Up with the Kardashians