TV Watch
Keeping Up with the Kardashians
Keeping Up with the Kardashians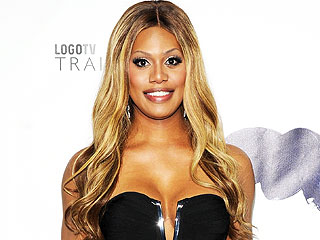 Credit: Bryan Bedder/Getty
Laverne Cox has once again praised Bruce Jenner for speaking out about his transition.

As the second half of the Keeping Up with the Kardashians: About Bruce special episode aired on Monday evening, Cox told reporters at the 10th Annual Global Women's Rights Awards in West Hollywood that she's "excited" about Jenner's willingness to speak openly about his journey.

"I think it's always powerful when another transgender person comes forward and speaks the truth of their experience authentically and lives visibly authentically, but those stories have to be treated with respect, and nuance," she said.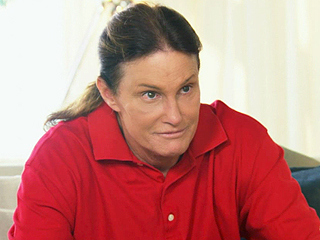 As Bruce Jenner discussed his transition with his family – with the cameras rolling – the Kardashian and Jenner children cried, laughed and expressed their hope that their dad may finally find true happiness.

Keeping Up with the Kardashians: About Bruce aired in two parts Sunday and Monday, and viewers learned secrets that the Olympian-turned-reality star didn't even tell Diane Sawyer in April's groundbreaking interview.
Kris Jenner describes her more than 20-year marriage to Bruce as "kind of a match made in heaven." Subscribe now for instant access to new details on how she feels about his transition journey, only in PEOPLE.

After breaking the news to his children and step-daughters, Bruce Jenner discussed his journey with the woman his transition affects the most on Monday's Keeping up with the Kardashians.

The Olympian met with ex-wife Kris Jenner during the second part of E!'s About Bruce Special, and the couple got angry, cried and finally embraced after the intense conversation.

"You're an amazing woman. We've had so many great moment together, 23 going on 25 years years of great moments together," Bruce, 65, began. "They still live inside me. They're still part of me. I don't want to let that go. But I've got a struggle in my life. ... In so many ways, I've lived my entire life running away from me and who I am."
Bruce Jenner calls his female identity "Her," but his daughters may have just given him a new term of endearment.

"I'm always going to be your dad, no matter what I go through," the Olympian promised his children in part two of Keeping Up with the Kardashians: About Bruce on Monday night.

"We should call you 'Mad,' " one of the girls suggested as the family laughed.
Closet raid! In a sneak peek from the second installment of E!'s Keeping Up with the Kardashians: About Bruce special, Bruce Jenner tells stepdaughter Kim Kardashian West he's guilty of stealing her style – and part of her wardrobe.

In the clip, the 65-year-old former Olympian gave Kim a look into his closet. "Let me just go through and tell you what I like," Kim, 34, says to her stepfather as she peruses the rack full of women's clothing.

"Red could be okay," she continues, then holding up a pink top, she says, "I think you have to be chic-er than this."

As Kim asks Bruce to consider a turtleneck, he shyly asks, "Can I confess?"

"What?" Kim says. "You copy my outfits?"

"No," Bruce replies as he leaves the room. "I stole your outfit!"
Bruce Jenner hasn't yet shown the world how her dresses "her" – his name for his female identity – but the Olympian shared a bit of his fashion sense Sunday night.

"What's your casual style like? Is it like denim on denim," Kourtney Kardashian asked on the first part of Keeping up with the Kardashians: About Bruce.

"I love good old jeans and a nice sweater," Jenner, 65, replied, smiling.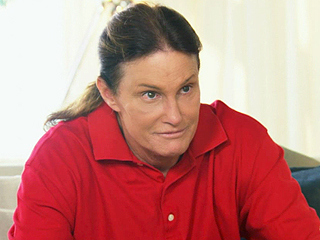 Sunday's Keeping Up with the Kardashians: About Bruce special revealed just how far along Bruce Jenner is in his transition from male to female – and daughters Kendall Jenner and Khloé Kardashian were just as surprised as viewers.

When asked by Khloé, 30, "Are you planning on not being Bruce any time soon?" Jenner answered, "That's quite possible, yeah."

"That's something we all need to know," insisted Kendall, 19, early in the special, which taped this "many months ago," according to an introductory message from Jenner himself.
Keeping Up with the Kardashians