TV Watch
Keeping Up with the Kardashians
Keeping Up with the Kardashians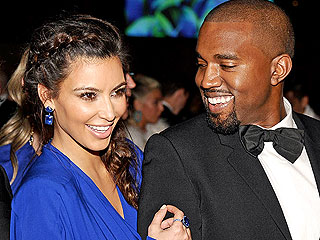 Credit: Rob Rich/WENN
Kim Kardashian and Kanye West made more than a few headlines this year – Baby! Engagement! "Bound 2" video!) – and Kardashian has shared a new video recapping all of those highlights.


Bruce Jenner's sometimes dysfunctional relationship with son, Brody, has been well-documented on Keeping Up with the Kardashians but Bruce says a little golf was all the duo needed.

"We talk all the time. We talked this morning," Brody, 30, told PEOPLE on Saturday. "It's all about golf; all we talk about is golf."

Wearing blue golf pants to a party he hosted at Hyde in Las Vegas on Saturday night, the former Hills star added that his father, 64, is doing well despite his recent separation from wife, Kris.
Mark Wahlberg says his family won't be the new Kardashians.

Wahlberg will appear in a new unscripted A&E series about family-owned restaurant Wahlburgers alongside his mother and brothers Donnie and Paul. But the actor and producer shoots down any comparison to that other famous set of reality TV siblings.

"No, no. It's very different. It's very different. Nothing against them. They've been hugely successful," he said in an interview Tuesday before the premiere of his war film Lone Survivor. ''It's just about building a family business. Uh, it's just very different, very different."
It hasn't been an easy past several months for Khloé Kardashian Odom – and the reality star opened up about her rocky marriage to Lamar Odom on the season finale of Keeping Up with the Kardashians on Sunday.

"As many times as I have protected Lamar or dodged a bullet for him, lately everything is getting more than what I can protect or control," Khloé, 29, said during a confessional after her husband's agent called looking for him. "I'm getting bombarded with questions, and I don't know what to say."

Reports first surfaced in August that the former Los Angeles Lakers star, 34, was using "hardcore recreational drugs" for two years and even spent time in rehab.
Khloé Kardashian Odom and Lamar Odom may have recently attended a Kanye West concert together amid their marital woes, but that doesn't mean the two have patched things up.

Despite reports to the contrary, "there are no talks about reconciliation," a source close to the situation tells PEOPLE.

"Khloé is very frustrated when it comes to Lamar. The fact that he doesn't seem to care to shape up makes Khloé act like she is over him."


Who would have thought that this would work so well?

Alana "Honey Boo Boo" Thompson and her family dressed up as Kim Kardashian and her clan for Halloween, and it is awesome.

While 8-year-old Honey Boo Boo dressed up as the family's matriarch, Kris Jenner, Mama June stole the spotlight in her Kim costume.
Bruce Jenner may be single, but he's not looking for a new relationship – at least for now.

"We talked about it," a source close to the former Olympic athlete – who earlier this month said in a joint announcement that he and Kris Jenner were separating – tells PEOPLE.

"And he said, 'I'm not even going to think about another relationship at this point. After being with [Kris] for so long, I can't imagine getting involved with someone else.' "
It's been hard to keep up with the romantic strife in the Kardashian family lately, but it seems at least one member of the clan is happily in love.

A source tells PEOPLE that Kendall Jenner, 17, has made a love connection with rapper Young Jinsu, 21.

"They're dating – it's been at least a few months," says a source close to the couple. "They've been getting closer recently, and they've been hanging out all the time."
Kris and Bruce Jenner may have called it quits, but the Kardashian matriarch says her late husband, Robert, was the one that got away.

"The one regret, if I had to do it over, would be divorcing Robert Kardashian," Jenner, 57, tells the latest issue of New You magazine, on newsstands Oct. 19. "But then there wouldn't have been Kendall and Kylie, so that's the way I look at it."

She goes on to say, "Everything happens for a reason, and we learn from our mistakes. I thought I was so smart when I was young; I was fearless."
Kris Jenner says she can't pinpoint exactly what changed between her and Bruce Jenner that led to their separation. But one thing's for sure, she says: They're not saying goodbye to each other anytime soon.

"I don't think it was the pace of life. We've always gone 150 miles per hour, and Bruce has more energy than anybody," Kris, 57, tells PEOPLE. "I just think it has evolved. I really can't put my finger on it. We're just happier now."

The couple, married since 1991, started getting along better when Bruce began staying in Malibu more over the past year, while Kris stayed in Hidden Hills. Rather than fight that feeling, she says, they eventually embraced it.
Keeping Up with the Kardashians
Get PEOPLE Everywhere
Advertisement