TV Watch
Keeping Up with the Kardashians
Keeping Up with the Kardashians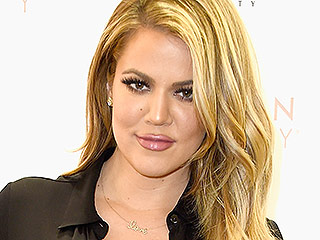 Credit: Getty
Have you ever wondered: What would Khloé Kardashian do? Well, you're in luck because the Keeping Up with the Kardashians star is working on a new advice book.


Pity the fool who argues with a woman who is 37 weeks pregnant!

In this week's episode of Keeping Up with the Kardashians, Kourtney Kardashian attempts to make her longtime boyfriend Scott Disick choose between being at the birth of their third child or going clubbing in Las Vegas for Kris Jenner's birthday party.

"I don't know if I could even rely on you to be there," she says, worried that he won't be able to make it back to the delivery room in time if she goes into labor while he's away.
Bruce Jenner hit the Santa Monica Mountains over the weekend to enjoy a solo motorcycle ride.

The former Olympic athlete, 65, was spotted riding his bike around Santa Monica, California, on Sunday, sporting a big black helmet that covered his face, along with jeans and a jacket.

The Keeping Up with the Kardashians personality has kept under the radar in recent weeks in the wake of news that he is transitioning into a woman.
The times, they are a changing!


Since when is 59 too old for the club?

In a sneak peek at this week's episode of Keeping Up with the Kardashians, Kris Jenner doesn't get the response she's looking for when she tells her kids about her upcoming birthday celebration in Las Vegas.

She interrupts Khloé's selfie-taking session with Kylie and family friend Jonathan Cheban – "I only know how to do duck lips, and they were Khloé lips before the duck took them," Khloé says – to ask who wants to attend her "birthday bash in Vegas."

All a shocked Khloé can say is "stop."
What's that they say about doing business with your family?

In a preview of the next episode of Keeping Up with the Kardashians, Scott Disick and Kris Jenner butt heads when Kris tries to back out of a scheduled appearance.

Scott was apparently the one who arranged the appearance and is worried he'll receive all the backlash for her absence.

"Now it's becoming a problem for me if you say no, only because they started promoting it," he tells Kris. "If it was two, three weeks out, you could cancel it, but they already spent money and time promoting it, and now what?"
Kendall Jenner may be one of the hottest It girls of the moment. But that doesn't mean she won't draw the line when it comes to her family's privacy.


Keeping Up with the Kardashians
Get PEOPLE Everywhere
Advertisement