TV Watch
Keeping Up with the Kardashians
Keeping Up with the Kardashians
When you think of the wildest Kardashian/Jenner sister, Kendall doesn't come to mind – but she's learning, thanks to a certain older sister.

On Monday, the fashion model took to her website and app to share which Kardashian/Jenner sister is her favorite and for what reasons.

First up, she mentioned why Kylie, 18, is her favorite "sister to veg out with."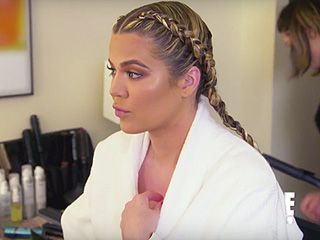 On Sunday's episode of Keeping Up With the Kardashians, the Kardashians invaded Cuba, but Khloé was distraught for most of the trip over Lamar Odom's ongoing addiction problems.


Scott Disick and Kourtney Kardashian may be on amicable terms after their split – co-parenting their three kids and even vacationing together – but it's Disick's friendship with his ex's sister Khloé Kardashian that's the real "relationship goals."

The longtime friends took to social media on Tuesday to declare their admiration for one another in a sweet selfie posted to both of their Instagram accounts.

"The Lord and the Lady," Khloé, 32, captioned her post.

"Relationship goals," Discik, 33, wrote in his.
Keeping Up with the Kardashians