TV Watch
Keeping Up with the Kardashians
Keeping Up with the Kardashians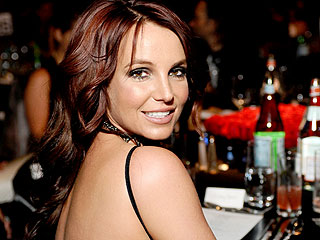 Credit: Getty(2)
For the Kardashians, Oscar Sunday meant a girls' night out. 

The reality stars held court at Elton John's AIDS Foundation Academy Awards Viewing Party hosted by Patron spirits in West Hollywood Park, along with Heidi Klum, Neil Patrick Harris, Lady Gaga and Donatella Versace. 

The Kardashian ladies all wore shades of red and black, but Kim's rouge gown stood out for its bright hue and plunging neckline. 

"I wanted something red," she told PEOPLE of her fashion choice. "I was in a red mood." 
Reality shows about eccentric families are nothing new.


When Keeping up with the Kardashians premiered nine seasons ago in 2007, only one member of the family was truly a household name: Bruce Jenner.

Since then, the show has made stars of the entire Kardashian clan. But in the wake of his October separation from wife Kris, the 64-year-old Jenner is now leading a very different life and spending less time in front of cameras.

Having changed his look and moved to Malibu, "Bruce just wants to chill out, play golf and enjoy his life more low-key," says a production source on the show.

A fixture at the Sherwood Country Club in Thousand Oaks, Calif., the 1976 Olympic gold medalist – whose net worth is an estimated $100 million – often hits the links or indulges in another favorite hobby: flying his beloved remote-control helicopters.
From his grown-out, ombré-tinted hair to his manicured nails, Bruce Jenner has been raising eyebrows with his recent transformation.


In the Kardashian family's special breed of endless media hoopla, patriarch Bruce Jenner has always managed to stay out of the fray.


She's a lean, green, machine!


The Jenner girls may broadcast their lives on
Keeping Up with the Kardashians
, but they're keeping their romantic interests under wraps.
Keeping Up with the Kardashians
Get PEOPLE Everywhere
Advertisement