TV Watch
Keeping Up with the Kardashians
Keeping Up with the Kardashians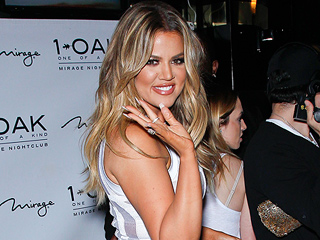 Credit: AdMedia/Sipa USA
It looks like another Kardashian sister is taking on the mobile app world.


If your last name is Kardashian, finding a parking spot in Hollywood just became that much more difficult.

A number of "No Kardashian Parking" signs have popped up around the city – including in front of Dash, the clothing boutique owned by Kim and her sisters – and artist Plastic Jesus is responsible.

Known to many as the Banksy of L.A., the artist told The Hollywood Reporter that the signs are a statement on America's obsession with celebrity.
Despite the fact that Kim Kardashian West previously said she and husband Kanye were having sex "500 times a day" in order to get pregnant again, Sunday's Keeping Up with the Kardashians made Kim fear that no amount of effort would ever be enough.

As Kim, 34, revealed on the most recent KUWTK, health issues may keep her from being able to carry a baby to term without risking her own life.
Rob Kardashian's personal struggles don't seem to be improving, despite continued efforts from his famous family.


America's most famous family has prestigious ties across the pond.

In an interview with Heat magazine, British Prime Minister David Cameron confirmed that he is "13th cousins" with the Kardashian family.

Cameron and the Kardashians are direct descendants of the two daughters of Sir William Spencer, who was born in 1555, according to Entertainment Tonight.
The Kardashian empire on E! is about to get a little larger.

As part of their new, multi-million deal with the network that helped to make them mega-celebrities, the Kardashian sisters are producing a new reality show called Dash Dolls.

Slated to premiere sometime in the fall, the new show will turn the attention to the sisters' upscale boutiques. E! has ordered eight episodes of the one-hour series, which will feature Khloé Kardashian's best friend Malika Haqq and her twin sister, Khadijah Haqq.
Keeping Up with the Kardashians
Get PEOPLE Everywhere
Advertisement