Mad Men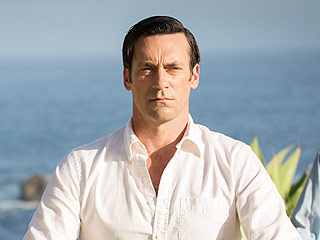 Credit: Justina Mintz/AMC
While it may be one of the most famous ads in television history, Mad Men didn't shell out a dime to use the iconic Coca-Cola spot in the series finale of the AMC show.

When asked if the network paid to use the original ad in the highly anticipated final episode, a spokesperson for the company confirmed to PEOPLE, "No money exchanged hands."

But just because Coca-Cola played a big part in the finale doesn't mean the company knew ahead of time how Don Draper would say goodbye.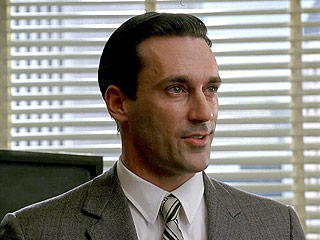 Mad Men has come to an end. We're all very sad about that, yes, but thankfully, the drama continues to live on in the hearts, minds and wardrobes of everyone it has touched.


How did Mad Men creator Matthew Weiner celebrate after the emotional series finale of his iconic show after seven seasons?

"I had spaghetti bolognese [with wife Linda at the Chateau Marmont], and then I went home and looked at my phone and saw all these messages of love from people," Weiner, 49, told PEOPLE Monday at the 10th Annual Global Women's Rights Awards at the Pacific Design Center in West Hollywood.

"I didn't go online or anything, and I just sort of fell asleep holding my phone with my wife at my side."
"You only like the beginnings of things," someone once told Don Draper (Jon Hamm). Well, Don isn't the only one. As viewers, we love the beginnings of things: Remember the excitement of discovering this little 1960s drama eight years ago on some channel called AMC? The beginnings are always so full of possibility. Maybe that's why, for all of our wild theories about what will happen, the endings never satisfy us.

As I wrote last week, it's often hard to tell the difference between endings and beginnings on Mad Men. Don Draper keeps starting over, only to find himself right back where he started. This show is a time machine, going backward and forward, always taking us back to the same place. "You can put this behind you," Don tells Anna's (Melinda Page Hamilton) niece, Stephanie (Caity Lotz). "It's easier if you move forward." But moving forward is moving backward. Progress doesn't exist.
All good things must come to an end – and that cliché extends to great things like Mad Men.

"The last day of shooting was so sad," costume designer Janie Bryant tells PEOPLE of being on set for the last day of filming the AMC drama's seventh – and final – season. "The whole entire cast showed up on set. And, with each actor wrapping their last scene, everyone was just crying like crazy."
As the series finale of Mad Men nears, fans have started tallying up the show's most unforgettable scenes – moments both moving and motivational, not to mention shocking and occasionally shudder-inducing (it will be a long time before anyone forgets that lawn mower accident).

But what are the highlights (and lowlights) for the actors who have built the world of AMC's hit series from the page up?

Below, cast members Jon Hamm, Kiernan Shipka, Elisabeth Moss and January Jones share some of their standout moments as their iconic characters.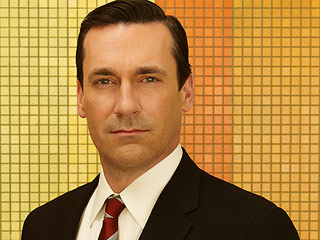 Mad Men went full '70s with its trailer for Sunday's series finale – and we're digging it.

The preview, set to Paul Anka's mellow "Times of Your Life," takes Don Draper (Jon Hamm) on a trip down memory lane, focusing mostly the women in his life: daughter Sally (Kiernan Shipka), ex-wives Betty (January Jones) and Megan (Jessica Paré), and colleagues Peggy (Elisabeth Moss) and Joan (Christina Hendricks).
Ever since it premiered in 2007, Mad Men has inspired conspiracy theories, especially about how the '60s – and now '70s – drama will end.

Is Don Draper (Jon Hamm) the falling figure in the intro? Will he jump off the Time & Life Building to his death? Or Will Pete Campbell (Vincent Kartheiser)? Will Megan (Jessica Paré) meet the same grisly fate as Sharon Tate?

And then, there's this whopper: Don Draper isn't the final identity the man born Dick Whitman will assume.
Mad Men