Mad Men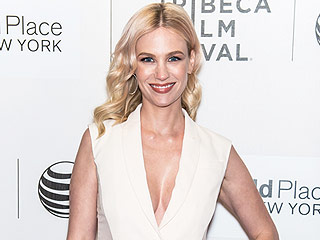 Credit: Gilbert Carrasquillo/FilmMagic
The couple that laughs together stays together!


Jon Hamm has been accused of violent fraternity hazing, including allegedly setting a pledge on fire.


Mad Men is back for the first of its seven final episodes, and Jon Hamm's Don Draper is still firmly committed to being admitted to the marble-columned pantheon of Existentially Miserable Businessmen (as Represented in American Arts and Letters).

It's hard to imagine that he won't get in by the end and join such august company as Willy Loman, Charles Foster Kane, Tony Soprano, the Wolf of Wall Street and, going back quite a stretch, Silas Lapham.

But what did we expect? If Don were the Easter Bunny, he would be sitting off in the corner of the egg hunt, nursing his scotch, smoking a cigarette and distractedly encouraging the kids as they filled their baskets. "Good one you got there, Scotty … Nice, Lisa Beth, mm."

Series creator Matthew Weiner has, as he often does, urged reviewers not to spoil any of the episode's surprises. This isn't hard, since not all that much happens in Sunday's premiere. Whatever the series' ultimate conclusion, Mad Men has stuck to its peculiar tone of crepuscular heaviness.

That has been the source of much of its power: The show has been ebbing ever since it premiered.
In nearly eight years since she made her debut as Mad Men's Joan Holloway (now Harris), Christina Hendricks can happily say almost everything about her world has changed.

"My life has pretty much changed in every single way," Hendricks tells PEOPLE. "Except for my friends and my family."

One perk of starring on an iconic show? You get accolades from world leaders and, yes, fellow award-winning redheads.

"There are so many people that we've gotten to meet that I've admired for so long. Like the President or Julianne Moore, Meryl Streep. They come up and say, 'I love the show,' and you're just sort of gobsmacked," says Hendricks, 39.

"[I was] coming out of a bathroom and Julianne Moore said, 'You're wonderful on the show,' " Hendricks remembers. "I respect her more than almost any actress in the world."
John Slattery might have earned himself silver-fox sex symbol status after playing Roger Sterling on Mad Men for nine years, but that doesn't mean he's comfortable with the title.

"It's nuts," the actor, 52, tells PEOPLE. "I don't think that anybody who is thought of in any way, shape or form as that is comfortable with it."

While Slattery admits he was surprised by all the attention from female fans, there are certain qualities about his character that come straight from the actor's own life.
For Jon Hamm, the best way to leave behind his Mad Men character's shudder-worthy on-screen drama is to wash it off, literally.

"I've certainly had a lot of awkward moments as Don Draper," Hamm, 44, tells PEOPLE. "There's a lot of bad behavior. It's not fun to play, and it's probably not fun to watch."
Mad Men is ending, and while the show's opening credits are inseparable from RJD2's haunting theme, there was a time when that beat was known only as "A Beautiful Mine," by RJD2 and rapper Aceyalone.

Matthew Weiner originally wanted a Beck song to play as the show's opening theme, but the singer turned down every offer from the show's producers. Weiner was driving and listening to NPR one day when he heard "A Beautiful Mine" played as segue music between two stories and was immediately struck by it, though the version that ultimately was used was so different from the original that RJD2 didn't recognize it when he first heard it. He's probably okay with it now, though.
Jon Hamm and Don Draper have a lot in common.

Just like the Mad Men ad exec he plays on his hit AMC drama, Hamm started with nothing before skyrocketing to the top of his profession later in life.

"This will be 20 years that I've been in Los Angeles," the 44-year-old told reporters Wednesday while doing press for the final episodes of Mad Men.
His character Don Draper, is famous for his demons, and it turns out Jon Hamm has been battling his own, too.


Jon Hamm has already admitted he got teary while filming the final episode of Mad Men, so it's only natural the actor might hope to find comfort in the advice of someone who'd been through a similar experience.

Unfortunately for Hamm, a fellow AMC veteran gave crystal-clear advice that the path ahead could be rocky.

The actor, 44, reveals in the April issue of GQ (on newsstands March 31) that Breaking Bad star Bryan Cranston was blunt with his advice: "It's hard, man. It's hard to let it go. It'll hit you a couple of different ways at different times."
Mad Men