Saturday Night Live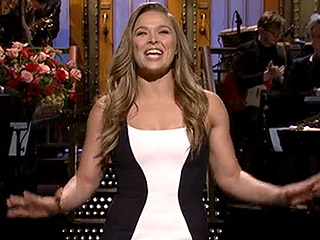 Credit: Saturday Night Live
There are no engagement rings for Ronda Rousey just yet – she's sticking to the boxing ring.


Most award show speeches end when the winners jokingly remind their children, watching them at home, to "go to bed now."


A magic carpet ride is really only romantic if you ignore all of the things that can go wrong: Birds hitting you in the face, bombs falling on you from the sky and sudden losses of altitude.


Saturday Night Live