Saturday Night Live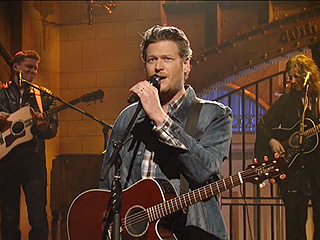 We've seen him rock a mullet (just Google some vintage pics), and thanks to his gig hosting SNL and the hilarious Bachelor-esque skit he did, the world now knows that Blake Shelton can also pull off blond hair.


Blake Shelton pulled double-duty when he dropped by Saturday Night Live, hosting the show and performing two songs, "Boys 'Round Here" and "Neon Light."


Blake Shelton's hosting stint on Saturday Night Live played largely around his strengths: Charm, a willingness to play ball and that big ol' grin.


Considering how much it dominated the public conversation this past week, it was a given that Saturday Night Live was going to take on the New England Patriots and the football controversy people have dubbed "DeflateGate."

The show quickly cut to the chase on Saturday's show, using the scandal as fodder for the episode's cold open.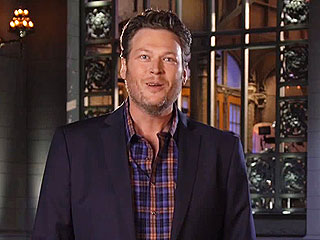 Blake Shelton's hosting stint on Saturday Night Live is just two days away, and based on the strength of this promo, we're excited.


Live from New York, it's J.K. Simmons!

After 20 years as a character actor in films like Juno and on shows like Oz, Simmons is finally hitting it big with the critically acclaimed Whiplash, which just earned him a Golden Globe and an Oscar nomination for Best Supporting Actor.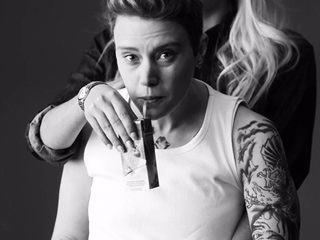 Kevin Hart, making the rounds to promote The Wedding Ringer, hosted Saturday Night Live this week, with musical guest Sia.


Mark your calendars and get ready to laugh! Blake Shelton will make his SNL debut on Jan. 24, NBC announced today, adding that the country star will be both performing and hosting the show that night.


Saturday Night Live
Get PEOPLE Everywhere
Advertisement