Saturday Night Live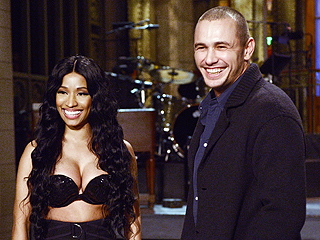 James Franco hosted Saturday Night Live this week, and while the evening didn't include any experimental theater or threats from North Korean dictators, it did feature a ton of great material and Nicki Minaj pulling out Kim Kardashian and Beyoncé impressions. So let's jump right in.
Saturday Night Live took on the Bill Cosby scandal this weekend by turning one of his own famous lines against him.

"Hey Bill Cosby, pull your damn pants up," Weekend Update anchor Michael Che said. "I've always wanted to say that."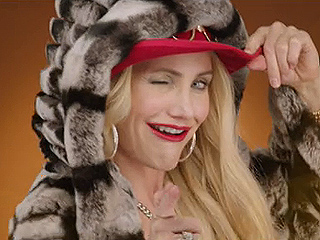 Nobody captures the thrill of going home for the holidays quite like the women of Saturday Night Live.

Last Christmas brought us "(Do It on My) Twin Bed," a rap all about the awkwardness of bringing your significant other to your childhood bedroom. And this weekend, the Thanksgiving-themed "Back Home Ballers" boasted about the perks of staying with mom and dad.

"Head straight to the fridge like a boss yo. Hell yeah, my mom went to Costco," Kate McKinnon spits.
Saturday Night Live star Cecily Strong will be sharpening the news chops she honed at the "Weekend Update" anchor desk now that she'll be sharing an even more imposing dais – with the leader of the free world.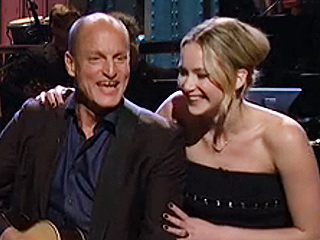 Woody Harrelson stopped by Saturday Night Live this week and – like most things this week – he got Taylor Swift involved.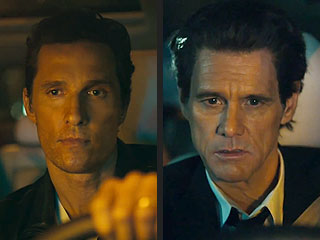 Matthew McConaughey turns 45 on Nov. 4. So what do you get a guy like McConaughey for his birthday, anyway?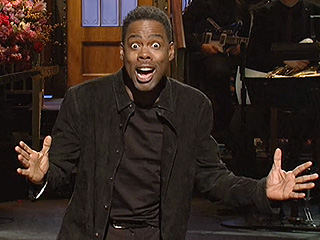 Saturday night was a pretty good night to be in Studio 6H, to put it mildly.

Chris Rock returned to Saturday Night Live for the first time since 1996, Kenan Thompson did his usual heavy lifting and – oh yeah – his purple majesty Prince performed.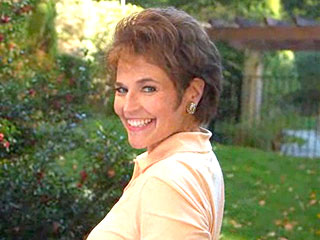 She's a new mom – so it was fitting that during Savannah Guthrie's first appearance back on the Today Show she was sporting some mom jeans.

Though she isn't expected back full time until next Monday, she joined former host Meredith Vieira and special correspondent Jenna Bush Hager in an hilarious SNL-style skit for mom jeans for Halloween.

When the video ended, the show cut to Rockefeller Plaza, where a van pulled up and Guthrie and her fellow "moms" popped out.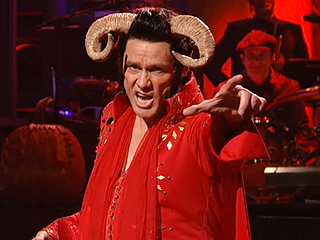 Given that Jim Carrey's roots lie in sketch comedy and stand-up, we expected big things out of his appearance on Saturday Night Live on Oct. 25.

And we weren't disappointed: Anyone who tuned in was treated to a wide range of skits; some tailored to Carrey's past, others that hit a broader audience. Let's dig in.
Saturday Night Live
Get PEOPLE Everywhere
Advertisement