Saturday Night Live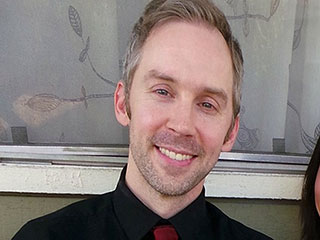 Credit: YouCaring
Saturday Night Live director Matt Villines has died of cancer at age 39, PEOPLE confirms.

Villines and his directing partner Oz Rodriguez, best known as the duo Matt & Oz, were responsible for SNL's hilarious pre-taped sketches like "The Jay Z Story", "Sad Mouse" and "Monster Pals."
Pete Davidson loves Larry David's daughter, Cazzie, and he's ready to sing it from the rooftops – or say it to PEOPLE from the rooftop bar of the Bowery Hotel in NYC.


A fun sentence that is now true: Democratic presidential rivals Hillary Clinton and Bernie Sanders spent their Saturday night dancing together in front of millions of people.


You may have heard that Back to the Future villain Biff Tannen was based on Donald Trump – but did you know that the billionaire businessman was also the "real-life inspiration" for Marvel superhero Iron Man?


Drake is no stranger to rap feuds, so it makes sense that his stint as a guest host on this weekend's Saturday Night Live would feature many, many feuds – no matter how trivial.
On Wednesday, PEOPLE confirmed that Chris Evans and Jenny Slate are dating after meeting during filming for their upcoming drama Gifted.

If you aren't familiar with the actress, you've come to the right place. Here are five things to know about the girl who's been spending time with Captain America himself.
Saturday Night Live