TV News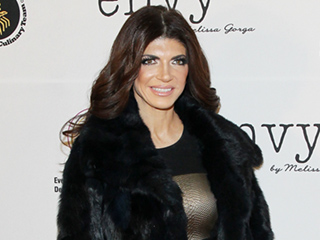 Credit: Getty
Teresa Giudice is home from prison – and soon enough, she'll be back on Bravo!

The news that Giudice will return as a regular cast member on The Real Housewives of New Jersey was announced Monday on Andy Cohen's SiriusXM radio show, Radio Andy.

Cohen said the reality show is in production right now and has been shooting since Giudice, 43, was released from prison on Dec. 23, after serving a nearly year-long sentence for fraud charges.
Rosie O'Donnell did not hold back during a stand-up set focused on family Sunday – even amid her current estrangement from her oldest daughter.


A year after Angela Bassett's TV-movie directorial debut chronicled the turbulent life of her late friend and costar Whitney Houston, the actress is proud to have offered a deeper portrait of the pop singer – and has plans to move behind the camera on her current TV series, American Horror Story.


After the most trying year of her life, Teresa Giudice is opening up about her experiences and releasing Turning the Tables: From Housewife to Inmate and Back Again, a memoir written with PEOPLE's K.C. Baker. In an excerpt shared exclusively with PEOPLE, the Real Housewives of New Jersey star goes inside her final moments with her husband and four daughters before she reported for her prison sentence.

Then came time for the toughest goodbyes of all. Joe and I went upstairs with the girls. We all lay down on the big bed in my room. All six of us.

I told the girls, "Mommy has to leave."
For Chaz Bono, transitioning was the key to helping him finally shed a negative self-image – and the excess weight that came with it.

In an exclusive sneak peek at Saturday's Oprah: Where are They Now?, the transgender trailblazer (also son to Cher and the late Sonny Bono) opens up about a major internal struggle that prevented him from being his best, and most healthy, self.

"I would have never been able to do it before [transitioning]," Bono, 45, tells Oprah Winfrey. "I was too disconnected from my body, and the dysphoria that I had with my body was too much to be able to have cared enough to anything like that."
TV News