TV News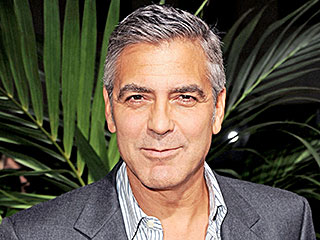 He's already Hollywood royalty, but now George Clooney has become an Earl – in the world of Downton Abbey, anyway.


David Schwimmer is the latest addition to the ever-expanding Kardashian clan – or at least he will be on TV.

The actor, 48, will be portraying the late Robert Kardashian on FX's upcoming miniseries about the O.J. Simpson trial, American Crime Story: The People v. O.J. Simpson, based on Jeffrey Toobin's best-selling book The Run of His Life: The People v. O.J. Simpson.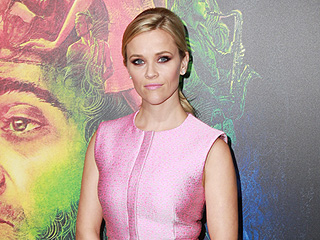 Between producing Gone Girl and starring in Wild, Reese Witherspoon is enjoying one of the hottest years of her career, but the Oscar winner is the first to admit that her journey has not been without a few detours.


After nearly 10 years on the air, The Colbert Report ended its run Thursday with a star-studded farewell for its host, Stephen Colbert. (Or "Stephen Colbert," as it were.)


He went out like he came in – in absurdly epic fashion.

Stephen Colbert, who perfected biting political satire as the faux-bloviating host of The Colbert Report, wrapped up the Comedy Central show Thursday night after almost a decade on the air. And he had plenty of friends around to send him off right.
Star-studded award show or swanky airport lounge? It's all the same to Jon Hamm.


Can a girl get a better Christmas present than a kiss from George Clooney?

And not just any kiss. If you happen to be the Countess of Grantham, you get to enjoy a Clooney smooch the full length of your left arm from wrist to shoulder.
[BRIGHTCOVE "3951762806001" "" "" "auto"]
It's been a year of ups and downs for Dan Bucatinsky.


Ben McKenzie has just confirmed all of our teenage, O.C.-centric dreams: He's great in bed.


[YOUTUBE "g0gbPuuPPyg"]
Neil Patrick Harris's character in American Horror Story: Freak Show is really terrible at the saw-a-woman-in-half trick.

In the first sneak peek at NPH's character in Freak Show, Elsa (Jessica Lange) tells her freaks that Chester (Harris) is the new owner of their show as she preps for her big move to Hollywood. (Or so she thinks, anyway.)

Bette and Dot (Sarah Paulson) seem to have moved on from Dandy and Jimmy, respectively, and have taken a shine to Chester. "With every reason to hide themselves away," Dot intones in a voiceover, "the freaks believe in absolute pleasure – the very thing we've been taught to deny ourselves."
TV News
Get PEOPLE Everywhere
Advertisement