TV News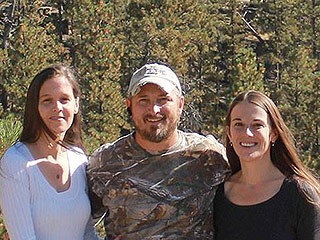 Credit: Courtesy Nathan Collier
Polygamists in Montana are trying to apply the Supreme Court's historic ruling on same-sex marriage to their own union.

Nathan, Victoria and Christine Collier – who have appeared on TLC's reality show Sister Wives – applied for a marriage license Tuesday, according to the Associated Press.

Nathan, 46, and Victoria, 40, married in 2000 – but his second wife, Christine, is not legally his spouse.
Kerris Dorsey has worked with several of Hollywood's most famous dads.


Kourtney and Khloé take … the shooting range?


Following NBC's decision to drop the Miss USA telecast from the network in advance of its planned July 12 airdate, the Reelz network has picked up the baton.

"The decision on the part of Reelz to acquire the rights to the Miss USA pageant was based on our belief that this special event, and the women who compete in it, are an integral part of the American tradition," says Stan E. Hubbard, CEO of Reelz, in a statement released to PEOPLE.

"As one of only a few independent networks, we decided to exercise our own voice and committed ourselves to bringing this pageant to American viewers everywhere," the statement continues. "For us, this decision is about the dreams of the contestants who come from all walks of life across the United States, the city of Baton Rouge that has proudly come together to host this pageant and the viewers who will be watching and celebrating its 54th year on television."
She's helped generations of children grow up and she's met many a Muppet in her day. But after 44 years playing human Sesame Street resident Maria, actress Sonia Manzano is retiring.

Manzano, 65, made the announcement on Tuesday during an address at the American Library Association Annual Conference. She has since fielded an outpouring of grief from fans.
Fans of the good ol' boys of The Dukes of Hazzard will have to look elsewhere for their daily fix of the show: PEOPLE has confirmed that TV Land, which had previously been airing the show twice a day, has dropped the series from its schedule.

Though TV Land has declined to comment on its reasons for the change, many assume the choice stems from a controversy surrounding the Confederate flag, which is prominently painted on the roof of the Duke brothers' famous Dodge Charger, the General Lee.
NeNe Leakes is not the type to play games. Or so we thought …

In fact, that's exactly what she'll be doing in her first gig booked after exiting The Real Housewives of Atlanta, According to The Hollywood Reporter. Leakes is headed to ABC's To Tell the Truth – a reboot of the 1960s hit in which three people all claim to be the same person while celebrity panelists try to figure out who's the real deal.

Leakes – who announced to PEOPLE on Monday that she is quitting RHOA – will serve as a panelist on the show alongside Betty White, and Black-ish star Anthony Anderson will host.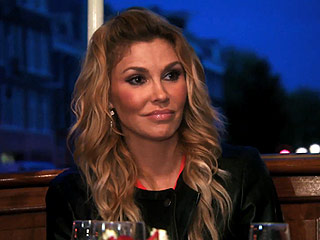 Brandi Glanville is at her most unfiltered following her exit from The Real Housewives of Beverly Hills.

Just a week after saying Bravo will always be her family, the former model had some choice words for her costars – including the, ahem, "See You Next Tuesday" one – because she says they've been fueling rumors that she was fired from the reality show.

"They don't know. They have no idea. But here's what sucks, and this is why they're c---s," she told Howard Stern on Wednesday. "Because they're saying I got fired, and I'm in the process of moving, trying to rent a house for my two children, and no one will rent to me because they don't think I have a job."
From boy banders to bartenders!

Lachey's Bar, Nick Lachey's newest collaboration with his brother Drew, has been up and running for several months now, but audiences will finally get a behind-the-scenes look when A&E's Lachey's Bar documents the brothers' journey to opening the Cincinnati watering hole.

In an exclusive clip from the show's premiere, Nick, 41, and Drew, 38, debate tending bar for the hometown crowd on their opening night.
TV News