TV News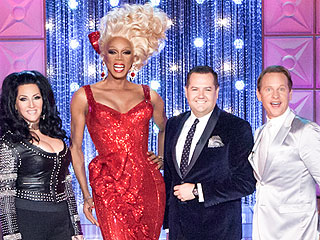 RuPaul's Drag Race is premiering on March 2, and a new teaser for season 7 has none other than RuPaul promising it will be "the most raggedy season ever."

In fact, everything this season is going to be decidedly more – gaggier, cockier, huntyer and realer are just a few of the words that flash across the screen in a new promo.
Ryan Knight's final moments on The Challenge were characteristic of his right-here-right-now lifestyle: a sudden departure after a volatile series of events that demanded full attention and yet somehow imparted a sense of business unfinished.

Indeed, Knight's own life was unfinished. Two months after his unexpected death on Nov. 27, MTV aired a special Challenge after show early Wednesday that featured a touching memorial to the five years Knight, 28, spent in front of the camera, starting with 2010's The Real World: New Orleans.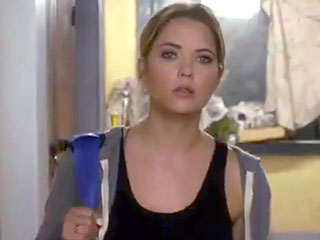 Sorry, Spoby shippers: There's trouble in paradise for one of Pretty Little Liars's most beloved couples.


Is Scream Queens the best TV show that hasn't even been made yet?

Judging by FOX's latest cast announcement, we're certainly inclined to think so!

Following the news that pop superstar Ariana Grande will have a recurring role in the series, set to premiere in the fall, FOX has announced that Nick Jonas will also be joining the horror-comedy in a recurring role.
She may have played it straight last fall on London's West End, but Lindsay Lohan is having a laugh in a new Super Bowl ad tease for Esurance.

After partying in Paris on Monday, Lohan, 28, posted on social media Tuesday that it's nearly "Time to crash the big game."

Lohan, 28, has a familiar mischief in her eyes in the six-second auto insurance teaser. Given Lohan's very public issues with drinking and driving, are we cringing? #Sorta.

Are we curious? Definitely.

Super Bowl XLIX coverage kicks off Sunday at 6:30 p.m. ET on NBC.


Oh, Sparky.

One of the most beloved fictional couples in film history, Vacation's Clark and Ellen Griswold, are teaming up once again – but this time, it's for TV.

ABC has ordered Chev & Bev, a new comedy pilot starring Chevy Chase and Beverly D'Angelo, who will once again play a married couple. (Though not as the Griswolds.) This time, they'll be a couple living in a retirement community who suddenly see their lives turned around when they have to raise their grandchildren.
[BRIGHTCOVE "4013351125001" "" "" "auto"]


Two months after The Challenge cast member Ryan Knight died, many of his friends and competitors are celebrating his life on an after show following Tuesday's episode.

News of Knight's Nov. 27 death was a second devastating blow for this season, Battle of the Exes 2, after castmate Diem Brown lost her third fight against cancer just weeks earlier, on Nov. 14.

In keeping with Knight's polarizing personality both on The Challenge and in 2010's The Real World: New Orleans, castmates are simultaneously shaken and amused by the tribute video, previewed exclusively by PEOPLE.
It's Showtime for Katie Holmes.

The star of the 2011 TV miniseries The Kennedys will guest-star on the third season of Ray Donovan on Showtime, PEOPLE has learned.

Holmes will play a shrewd and chic businesswoman named Paige, the daughter of billionaire producer Andrew Finney (Ian McShane), who enlists Ray's services.
He may have found fame in Beverly Hills, 90210, but Ian Ziering has set his sights on another zip code these days. Ziering relocated to New York City to vie for the title on Donald Trump's Celebrity Apprentice. Besides being a clothing entrepreneur – though he's also Chippendales-approved and ready for any tasks that require shirtlessness – Ziering has one major edge one his opponents: Have they ever faced off against a throng of sharks? That is, not in the boardroom …

Follow Ziering on Twitter and check back for his exclusive blog posts on PEOPLE.com after each episode of The Celebrity Apprentice.


Circle Line Cruises
For our seventh task,
Brandi Glanville
stepped up to be project manager for our Circle Line cruise.
As a supporter of the
Make-A-Wish Foundation
, I decided to set aside any conflict I had with Brandi and put everything I had into winning for Team Infinity. I just hoped Brandi wouldn't steer us in a direction that would sink us. Plus, I figured
Sig Hansen
on a boat would be hard to beat.
TV News
Get PEOPLE Everywhere
Advertisement