TV News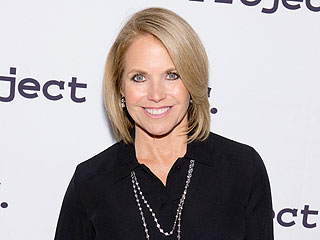 Credit: Noam Galai/WireImage
Katie Couric has issued an official statement apologizing for what she calls an instance of "misleading" editing in her new documentary Under the Gun.


Don't call it beginner's luck.

Real Housewives of Orange County star Tamra Judge competed in her first ever fitness competition, taking home a trophy at the end of the Muscle Mania competition this weekend.

"Hard work, determination and it all comes down to tonight," Judge, 48, captioned a video of her prepping before the competition, adding a handful of thank yous to her trainer and her glam squad.
Rob Kardashian and Blac Chyna took their bun in the oven to the Las Vegas heat on Saturday.

The couple arrived at Las Vegas' Sky Beach Club at 3 p.m., heading to their elevated VIP area behind the DJ booth that overlooks the venue's two pools, enveloped by the two towers of the Tropicana hotel.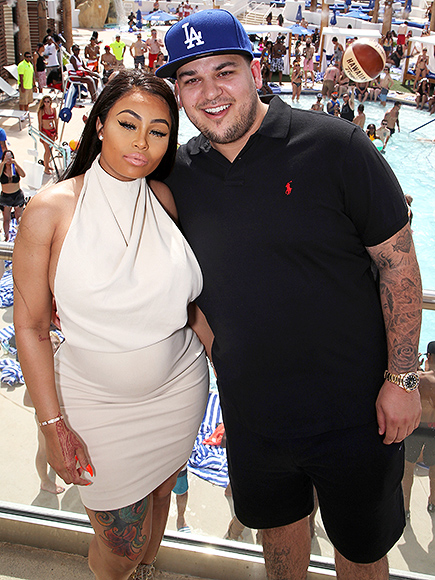 Dressed in black shorts, a black polo shirt and his signature Dodgers baseball hat, the 29-year-old
Keeping Up with the Kardashians
star sipped Moët champagne and apple Ciroc with a group about 20 people. Chyna, 28, wore a tan dress that accentuated her baby bump, drank water and noshed on sliders, onion rings and chicken fingers.
New Directions – in romance!


John F. Kennedy Jr. captured the hearts of the American people the moment he gave his famous salute in front of his father's coffin after the assassination in 1963.

The son of John F. Kennedy and Jacqueline Kennedy Onassis died in a plane crash in 1999 when the plane he piloted carrying Carolyn Bessette Kennedy and her sister Lauren crashed into the Atlantic Ocean on the way to Martha's Vineyard.

Seventeen years after his death, Reelz is filming a new miniseries The Kennedys – After Camelot about the the family's life after 1963, and new photos from set have been released of Canadian actor Brett Donahue on set as John John alongside Kristen Hager as Joan Kennedy and one adorable pup.
A version of this article originally appeared on EW.com.

You won't have to wait long to see Norman Reedus back on AMC as his new unscripted motorcycle series, Ride with Norman Reedus, debuts June 12 on the network, but you will have to wait another four-and-a-half months to see if Daryl Dixon survived that season 6 cliffhanger of The Walking Dead.

How often has the actor been asked who died since the season finale aired? "Probably about a zillion times," Reedus said when he stopped by Entertainment Weekly Radio (SiriusXM, channel 105) Thursday morning. "Like, all the time."
If you've ever watched an episode of Keeping Up with the Kardashians and found yourself wondering why everyone keeps shouting "Bible!" at one another, then you're probably in need of a little KarJenner vocab refresher.


People tend to get stuck on the numbers, and rightly so, they're impressive.

When the original Roots aired in 1977, nearly 85 percent of American homes watched some part of the eight-night event on the saga of Kunta Kinte (LeVar Burton) and his descendants. The finale alone attracted 100 million viewers, which is astounding when you consider that this is before most Americans had ever encountered acronyms like DVR or VCR.

But even more shocking than the historic ratings, is that the fact that Roots ever got made at all.
TV News