TV News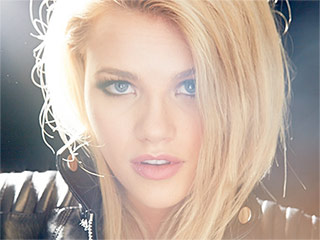 Credit: Alberto Vargas
She's gotten used to working with celebrities on Dancing with the Stars, but for Witney Carson, being nominated for an Emmy Award was wonderfully "surreal."

"It's a huge honor," the DWTS Dancing Pro tells PEOPLE of her July 16 nomination for outstanding choreography. "You know, I idolized these people [like Julianne Hough and Derek Hough] when I was little, so to be alongside them with this Emmy nomination is incredible."
Weddings are a perfect time for a reunion!

Reba McEntire is reuniting with her best friend and former Reba costar, Melissa Peterman, for the season finale of Baby Daddy. Peterman, who plays Bonnie on the ABC Family show, is getting ready to walk down the aisle, but not before she is joined by her old pal Charlotte (McEntire).

"We've been waiting and dying for you to come and play," Peterman tells the music legend in an exclusive featurette. "I wanted to show you off to my cast here."
When gold-medal-winning diver Greg Louganis came out in the '90s and revealed he was living with HIV, he helped shine a light on LGBT issues and made history as one of the first openly gay athletes.


Just about a week after Kendall Jenner posted a sweet throwback video of her brother Rob Kardashian, he returned to Instagram to share his own Throwback Thursday picture.

In the old photo, a shirtless Rob chows down on a sandwich on a beach in Malibu, with his tattoo sleeve on display as he wears a black beanie.

"#tbt Me just chill-zoning in Malibu eating a pulled pork sandwich," the 28-year-old captioned the snap, complete with a few emojis.
Five down, three to go.

That's the word from HBO programming president Michael Lombardo, who says viewers can likely expect eight seasons total of Game of Thrones before the hit show wraps up its run.

Showrunners David Benioff and Dan Weiss have said in the past that their goal was to do seven season of the fantasy series. "Seven gods, seven kingdoms, seven seasons. It feels right to us," Benioff said last year.
Mariah Carey has the market covered when it comes to holiday songs – does "All I Want for Christmas" ring a bell? – and now she's taking the reins of a feel-good festive film.

The Grammy winner is set to make her directorial debut on the Hallmark Channel's Mariah Carey's Christmas Project, which will start shooting in October and screen in December as part of the network's Countdown to Christmas.
TV News