TV News
Tori Spelling has some new digs.

The actress and her family have moved from their home in Calabasas, California to a rental in Encino, PEOPLE has confirmed.
Mob Wives' Angela "Big Ang" Raiola was just dealt a heartbreaking blow in her cancer battle: The chemotherapy isn't working.

Despite the devastating news, her costar Alicia DiMichele tells PEOPLE that the fan-favorite reality personality is staying positive.

"Ang is truly a beautiful person and is what I like to call 'Soul Rich.' One thing I always say is that I have 'Big Love for Big Ang,' " says DiMichele, who appeared on season 4. "I had the pleasure of spending time with Ang a couple of weeks ago. I was amazed by her. She lights up the room making everyone in it feel special."
Cuba Gooding Jr., who plays O.J. Simpson on the new FX series American Crime Story: The People v. O.J. Simpson, believes the former football star might suffer from chronic traumatic encephalopathy (CTE).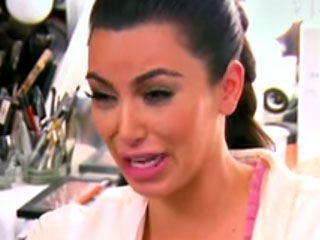 For the reigning queen of reality TV, art imitates life.

Kim Kardashian West released a new, even more NSFW pack of Kimoji on Thursday, and we're already obsessed.

The emojis, stickers and GIFs should look familiar to longtime Keeping Up with the Kardashians viewers, with a few recreating iconic moments from the series' 11 seasons and countless spinoffs.

Check out our scholarly analysis below:
Attention fans of Friday Night Lights and The O.C.! There's a chance you might see your favorite characters back together again.

The ATX Television Festival announced its 2016 lineup of panels and programming on Friday, including a Friday Night Lights High School Reunion, which will take place on Panther Field and involve a pep rally with cast, crew and fans to celebrate the 10-year anniversary of the series' premiere. (Clear eyes, full heart, can't lose indeed!)
Tyler Posey still hasn't fully made peace with the fact that he's no longer engaged to his childhood sweetheart, Seana Gorlick.

"I still really miss her," the Teen Wolf star says in the current issue of PEOPLE. "I can't believe I have an ex-fiancée."
Although it's the first Valentine's Day for Eva Longoria and her new fiancés Jose Antonio Baston, since becoming engaged, the star says they are treating the day as they always have – with friends!


TV News