TV News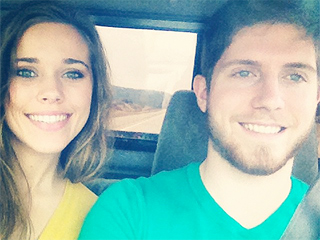 Given that Jessa Seewald has spent six years of her life with the rest of the Duggar family on television, there's not much we don't know about her.

Her husband, Ben Seewald, however …

The newest addition to the Duggar's extended family showed off a pretty incredible set of pipes on a trip to Hot Springs, Arkansas, over the weekend.
[YOUTUBE "re28eM0azu8"]
Did you know that Gia Giudice is in a girl group called 3KT?


[YOUTUBE "egFQ2rHlm4s"]
Looks like someone's excited about the new season of American Idol!

Harry Connick Jr., 47, gave fellow judges Keith Urban, 47, and Jennifer Lopez, 45, quite an earful with his own mock audition in San Francisco.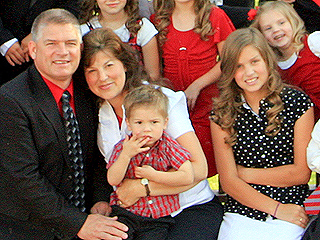 When it comes to the Bates family, bigger is definitely better!

Cameras will follow Tennessee natives Gil and Kelly Jo Bates and their brood of 19 kids in the new UP reality series Bringing Up Bates.

While the proud parents initially had no plans for a big family when they first tied the knot 27 years ago, they now couldn't imagine life any other way.
When this season's winner of The Voice is announced, the champ will be in good company as the industry's heavy-hitters take the stage to perform on the musical competition series.

Fall Out Boy will be teaming up with artist Matt McAndrew from Team Adam for a special performance, PEOPLE has learned exclusively.

They will be joining previously announced performers Bruno Mars, Ed Sheeran, Jennifer Hudson, Mark Ronson and Lynyrd Skynyrd, among others, Tuesday night.

Last week, the show brought back eliminated artists from the Top 12 to perform for a newly created wild card spot in the finale.
Despite what the finale of True Tori may have shown about the state of their marriage, Tori Spelling insists that "things are really good" between her and husband Dean McDermott.

"We're working really hard at our relationship and our family," Spelling, 41, told PEOPLE at a Disney on Ice event on Thursday. "We are truly committed to each other."

That said, Spelling doesn't regret how much of her life was revealed by True Tori cameras.
Marco Polo, Netflix's new 10-episode series, is a fun, body-flinging, old-fashioned epic, the sort of story that drops a sensually handsome young man with a beard into a string of adventures in a world heavily spiced with the exotic.

It is not as good as HBO's Game of Thrones, if that's what you were wondering. For one thing, there are no large prehistoric eggs that promise to hatch into dragons.

And if there were, the dragons probably would also be old-fashioned: They would be the kind of stop-action clay figures that Ray Harryhausen created for Jason and the Argonauts and Clash of the Titans back in the 1960s and '80s.
After allegedly exposing herself on Instagram, Vicki Gunvalson is apologizing for her mistake.

On Thursday, Gunvalson, 52, posted a photo on Instagram thanking Bravo for sending her a pair of Beats headphones, reports TMZ.

Unfortunately, in the reflection given off by the plastic covering on the box, it's clear in the obtained photo that the photographer was nude when it was snapped.
TV News
Get PEOPLE Everywhere
Advertisement