TV News
[YOUTUBE "Sp_8WpHQapM"]
There are some things that not even Thor's muscles can accomplish.

Chris Hemsworth is hosting Saturday Night Live this week. While he's clearly got the action and comedy genres down pat, he may need a refresher on romance.
Who knew Jimmy Kimmel is such a softie?

Kimmel, 47, is a total "Martha Stewart," his wife, Molly McNearny, tells Entertainment Weekly.

"When we started dating, I would go back and forth between my place and his," she reveals in this week's issue (on newsstands Friday). "I have my stuff at my house, and I like my own space. One time, he was in the bathroom for a very long time, and I just figured something was going on internally."
Still celebrating her Oscars win, Patricia Arquette opens up about the pressure Hollywood places on actresses. Subscribe now to learn why she refuses to change.


[BRIGHTCOVE "4093188664001" "" "" "auto"]
Could Derek (Patrick Dempsey) be heading back to Grey Sloan Memorial?

In an exclusive sneak peek at Thursday's Grey's Anatomy, Amelia (Caterina Scorsone) freaks out over the daunting task of operating on Dr. Herman's (Geena Davis) ticking time bomb of a brain tumor.

Amelia's freakout, however, occurs at the most inopportune of times – in the operating room with a packed theater of doctors above her and with Dr. Herman anesthetized on the table.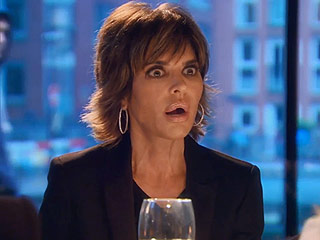 The Real Housewives of Beverly Hills' trip to Amsterdam was anything but a relaxing escape – and things went south the moment they arrived.

"If you poke a hornet's nest, you are going to get stung," Lisa Rinna exclusively told PEOPLE on Monday about her fight with Kim Richards, who threatened to reveal a secret about Rinna's husband, Harry Hamlin, on Tuesday.
One down, three to go.

"A" successfully landed a Liar in jail, just as he/she threatened Alison (Sasha Pieterse) on Tuesday's Pretty Little Liars. The rest of the girls desperately tried to decipher who Varjak could be, Ezria called it quits and Spencer (Troian Bellisario) flirted up a storm – literally. Read on for what else happened in Rosewood this week.

Plus! We're trying something new for recaps after being absolutely floored by readers' sleuthing. Tell us who you think A is in the comments section or by Tweeting @people with the hashtag #PLLTheories, and your theory could be published in the next week's post!"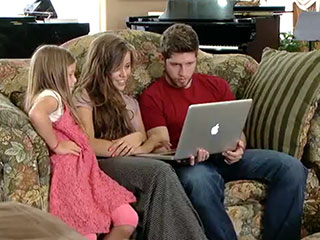 While much of the focus of this season of 19 Kids & Counting has so far been placed on Jessa and Ben Seewald's wedding planning, this week paid some more attention to Josh, Anna and even Jim Bob and John David.

Of course, nothing in the Duggar family is more exciting than a wedding – save for perhaps a birth – and so we still got plenty of behind-the-scenes looks at Jessa and Ben's eventual 1,000-person wedding extravaganza.
[BRIGHTCOVE "4091464820001" "" "" "auto"]
His eyes! His eyes!

Wednesday's episode of Schitt's Creek is called "The Walk In" for a reason: Snotty son David Rose (Daniel Levy) finds his parents Moira (Catherine O'Hara) and Johnny (Eugene Levy) in flagrante delicto.

Since the riches-to-rags Roses are currently in very close quarters after losing everything, David easily storms out through the adjoining door so he can express his revulsion to sister Alexis (Annie Murphy).
As Dancing with the Stars enters its 20th season in just two weeks, one very important question has yet to be answered: Who will dance alongside Witney Carson, the winner of last season's mirror-ball trophy?


They were born and bred in Hollywood, and now, sisters Erin and Sara Foster (daughters of superstar music producer David Foster) are poking fun at the reality-TV genre in a parody on VH1.

Barely Famous follows the duo as they navigate the celebrity-obsessed world of Los Angeles. Sara, 34, and Erin, 32, offer a tongue-in-cheek perspective in the satirical comedy series with help from celebrity pals like Kate Hudson, Nicole Richie and Jessica Alba.

In the clip, Erin, who claims she is looking for a normal guy, is having drinks on a date when she gets a late-night text from James Franco, derailing her claim that she doesn't associate with Hollywood ilk.

Sara, best known for her role as Jen Clark on 90210, and Erin, a writer and actress, are the stepdaughters of Real Housewives of Beverly Hills star Yolanda Foster, and they even have a Kardashian connection. Their father, David, was married to Brody and Brandon Jenner's mom, Linda Thompson, for 14 years.
TV News
Get PEOPLE Everywhere
Advertisement