TV News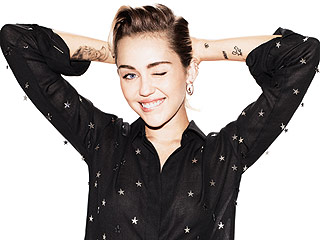 Credit: Matt Irwin/Elle UK
Rumors have swirled in recent months about the relationship status of Miley Cyrus and her gal pal Victoria's Secret model Stella Maxwell. But the VMA host recently divulged that she and the Angel aren't serious.


Republican presidential candidate Jeb Bush has got the hottest ticket in town – and he's raffling it off to the luckiest bidder.


Caitlyn Jenner has a lot of things to consider as she learns to navigate her new life.

In a sneak peek at Sunday's episode of I Am Cait, which was first released by E!, Jenner and her pals hit up The Abbey, a famous Los Angeles gay bar – but the reality star admits the experience is "uncomfortable" for her.

"It's hard for me to go a place like The Abbey and have 'fun,' you know?" Jenner, 65, says in an on-camera interview.
Newman!

Jerry and Jessica Seinfeld say they have a real-life grouchy neighbor who got their kid's charity lemonade stand shut down in the Hamptons.

Jessica, 43, posted an Instagram last week of her son Julian, 12, and comedian husband posing with their hands behind their heads in front of their sale, which donated profits to her Baby Buggy nonprofit.
Since news broke of One Direction's impending hiatus, rumors have swirled about the British boy band's fate. But the mastermind behind the group, Simon Cowell, says there's no bad blood between the boys, they're just "exhausted."


Everything changed after McDreamy was killed off on the season finale of Grey's Anatomy back in April. Many fans wondered how the show could possibly continue without seeing Patrick Dempsey every week, but Jason George, who plays Dr. Ben Warren, says the show's prognosis is good.

"The writers have made this extra effort to breathe new air and refresh everything," George, 43, told PEOPLE at the Television Academy's Dynamic & Diverse Emmy cocktail party at the Montage Hotel in Beverly Hills on Thursday.

"They've hit reboot almost. There's a lot of things that make it feel brand new, but it has that lightness and sense of humor that people fell in love with in the first place," said George. "And the sexy sexy is back on. There are a lot of people who are not in couples now and are falling into bed. Everyone's getting a little bit of loving."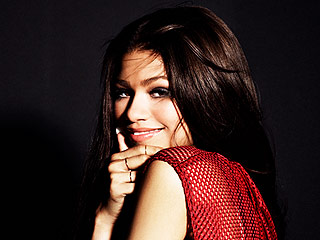 Bow down to the queen of eloquently put comebacks, Zendaya.


[YOUTUBE "juSrk9VUkUU"]
Miley Cyrus took to the streets disguised as an Australian reporter in an attempt to figure out what people really think of her.

In a sketch on Wednesday's night Jimmy Kimmel Live!, the VMA host asked pedestrians in Hollywood their opinions and received less than satisfying responses.

"I think she's starving for attention and that's why she's doing it all crazy like that," one unsuspecting pedestrian told Cyrus. "She's missing something somewhere."
TV News