TV News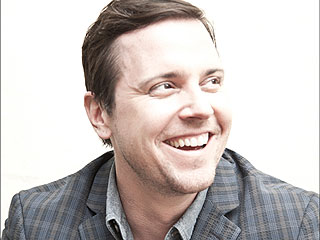 Credit: Carrie Shaltz
Sirens returned for a second season on Tuesday, and star Michael Mosley sure hopes you watched!

In an exclusive interview with PEOPLE, Mosley, 36, confided that he was worried he had "the stink" on him following leading roles on such short-lived series as Kidnapped, Kings, Pan Am, Last Resort and the Scrubs pseudo-spinoff.

The series, loosely based on the British series of the same name, follows a group of Chicago EMTs. Adapted by Denis Leary and screenwriter Bob Fisher, Sirens is the workplace comedy you might not be watching but absolutely should be. The comedy is as accessible as it is smart, and, as Bustle points out, it even passes the Bechdel test – ladies need not worry that the typically male setting leaves them out.
Release the puppy!

Sure, it was fun to speculate about what might happen in Budweiser's Super Bowl ad "Lost Dog," but now fans of cuteness everywhere can enjoy the real thing.
Will Reeve has just landed the role of a lifetime.

Reeve, who bears a startling resemblance to his late father, Christopher, has joined ESPN's SportsCenter.

"I'm working for ESPN," Reeve, 22, tells PEOPLE. "I recently started. I'm looking forward to telling stories of all kinds. It's been a lifelong dream of mine. This is the fulfillment of a dream."
[YOUTUBE "249I4kxTBEU"]
Not to cast aspersions on Amanda Peet's character, or anything, but she may not have the best judgment.

If it were up to her, Game of Thrones wouldn't have received a green light!

The actress, 43, has been married to David Benioff since 2006. He co-created GoT, now entering its fifth season, with D.B. Weiss – and Peet wasn't so sure that the fantasy series should have been adapted for television.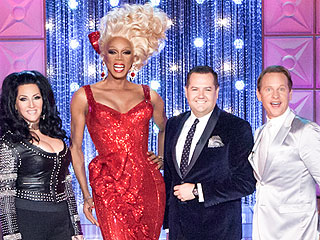 RuPaul's Drag Race is premiering on March 2, and a new teaser for season 7 has none other than RuPaul promising it will be "the most raggedy season ever."

In fact, everything this season is going to be decidedly more – gaggier, cockier, huntyer and realer are just a few of the words that flash across the screen in a new promo.
Ryan Knight's final moments on The Challenge were characteristic of his right-here-right-now lifestyle: a sudden departure after a volatile series of events that demanded full attention and yet somehow imparted a sense of business unfinished.

Indeed, Knight's own life was unfinished. Two months after his unexpected death on Nov. 27, MTV aired a special Challenge after show early Wednesday that featured a touching memorial to the five years Knight, 28, spent in front of the camera, starting with 2010's The Real World: New Orleans.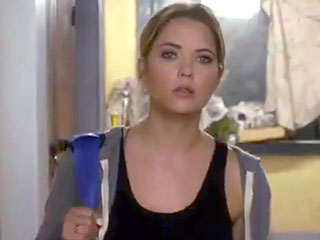 Sorry, Spoby shippers: There's trouble in paradise for one of Pretty Little Liars's most beloved couples.


Is Scream Queens the best TV show that hasn't even been made yet?

Judging by FOX's latest cast announcement, we're certainly inclined to think so!

Following the news that pop superstar Ariana Grande will have a recurring role in the series, set to premiere in the fall, FOX has announced that Nick Jonas will also be joining the horror-comedy in a recurring role.
TV News
Get PEOPLE Everywhere
Advertisement