TV News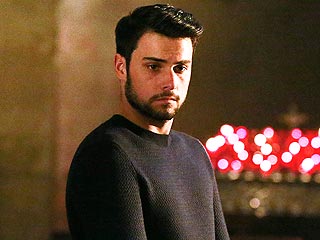 Credit: Mitchell Haaseth/ABC
No, you didn't dream it.


Tony Dovolani gives credit where credit is due – to his wife, Lina.

"My wife is my rock," Dovolani, the longest-running dance pro on Dancing with the Stars, tells PEOPLE.

"She is the most amazing person I have ever met in my life. She takes care of the kids. She takes care of the house. She makes sure that I am successful. If I didn't have her, I don't think I would be where I am today," he says. "Marrying her is probably one of the best decisions I have ever made in my life."
So Kim's Survivor ride was a bumpy one.


As Glee nears its series finale, both Gleeks and the cast have begun to mourn.

Jane Lynch – whose character Sue Sylvester reinvigorated the art of the snippy one-liner and made track suits acceptable office apparel – tells PEOPLE she was flooded with emotions while filming the show's final episode last Saturday.

"It was waterworks," admitted the Emmy winner, 54, who teamed with the ASPCA and Febreze on Wednesday to educate pet owners against the affects of noseblindness.

"There are some takes I'm sure they can't use because we were all weeping," she continues. "It was hard to get through."
Wendi McLendon-Covey's TV alter ego, The Goldbergs' '80s mom Beverly Goldberg, would surely be proud of the actress's favorite pastime.

"If I want to take a two-hour vacation, I put on my roller skates," she tells PEOPLE. "There's a park near my house and if I do the whole thing it takes two hours. They're four-wheel skates, pink suede. They're awesome!"

Those mini vacations are more necessary than ever. McLendon-Covey is busy, now hosting ABC's hidden-camera reality show, Repeat After Me. Through an earpiece, she guides celebrities (Ellen Pompeo, Justin Bieber and Kristen Bell) as they interact with everyday people.


"I've always loved hidden-camera shows," says McLendon-Covey. "It's a lot of fun." The multitasking actress took a few minutes to free-associate with PEOPLE and share some more fun tidbits.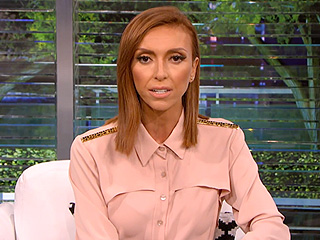 Giuliana Rancic is taking the heat for comments she made about Zendaya's dreadlocks on Fashion Police after the Oscars.


No, Mark McGrath is not dead, despite an Internet hoax claiming he was shot to death.


Stephen Fishbach was the runner-up on Survivor: Tocantins and has been blogging about Survivor strategy for PEOPLE since 2009. Follow him on Twitter @stephenfishbach.

"This game is about who you are. Your character is your strategy." –Rafe Judkins, Survivor: Guatemala

Survivor is back for another season of terrible liars, over-attached creeps, self-aggrandizing loudmouths – and a couple of smart gamers.

The big twist this season is that contestants are divided into three tribes: White Collar, Blue Collar, and No Collar. White Collars make the rules; Blue Collars follow the rules; and No Collars break the rules and give uncomfortably long hugs.
TV News
Get PEOPLE Everywhere
Advertisement