TV News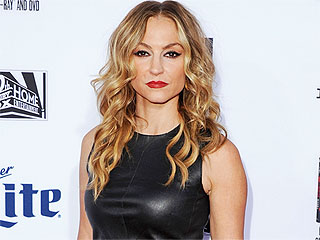 Credit: Axelle/Bauer-Griffin/FilmMagic
Multiple injuries were reported following an explosion that caused apartment buildings to collapse in New York City's East Village on Thursday.

The homes of many were lost, including that of Shades of Blue star Drea de Matteo.

Matteo, 43, shared her loss on Instagram. "A hole where my N.Y.C. home of 22 years once stood," she wrote. "RIP 123 2nd Avenue."
Nick Jonas is going to be green, but not with envy.

As the host of the upcoming Kids' Choice Awards, the singer has already made peace with the fact that he will be doused with Nickelodeon's infamous green goo.

"But I feel like it's an honor," Jonas, 22, tells PEOPLE of being slimed. "It's a rite of passage."
It's his wedding, and he'll throw his groom to the wolves if he wants to.

Thursday night's episode of Scandal focused on Cyrus Beene (Jeff Perry) the show's most Machiavellian character – and in this political drama, that's saying a lot.

A self-described "filthy monster," Cyrus can go from being Olivia Pope's (Kerry Washington) mentor and biggest champion to ordering her murder. And this week, his dalliance with prostitute Michael (Matthew Del Negro, who is truly Noah Wyle's clone) finally bit him in the butt.
Coach is staging a comeback.

Craig T. Nelson will reprise his old role as college football coach Hayden Fox in a new comedy for NBC this fall, PEOPLE has learned.
Jon Hamm and Don Draper have a lot in common.

Just like the Mad Men ad exec he plays on his hit AMC drama, Hamm started with nothing before skyrocketing to the top of his profession later in life.

"This will be 20 years that I've been in Los Angeles," the 44-year-old told reporters Wednesday while doing press for the final episodes of Mad Men.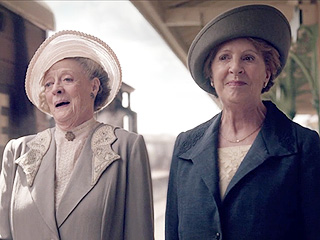 After confirming on Thursday that Downton Abbey will conclude after its sixth season, executive producer Gareth Neame discussed the decision, admitting, "It's a very emotional day for all of the people involved in the show."

"The danger with this sort of thing is to let them go on forever," Neame told reporters during a conference call.

Neame stated repeatedly that ending the show was a joint decision between producers and cast. He also dismissed claims that creator Julian Fellowes solely forced the issue or that the show is shuttering under pressure from exiting cast members (particularly Golden Globe winner Maggie Smith), falling ratings or the show's networks (ITV in the U.K., PBS in the U.S.).
With the finale of Jane the Virgin's first season just weeks away, breakout star Gina Rodriguez is amping up the anticipation.

"Let me tell you something, it gets better and better," the actress teased reporters at Orgullosa's Nuevas Latinas Living Fabulosa event in New York City on Wednesday night.

Added the actress, 30, "Our season finale, which I just wrapped two days ago, is so strong and such a shocker."
If anybody would know the benefit of freezing one's eggs, it would be The Bachelor's Whitney Bischoff.

The fertility nurse from Chicago opened up about her decision to freeze her eggs on Good Morning America on Thursday, calling the procedure an "insurance policy."
TV News
Get PEOPLE Everywhere
Advertisement