TV Watch
The Real Housewives of Beverly Hills
The Real Housewives of Beverly Hills
Harry Hamlin supports wife Lisa Rinna, but he still likes to tease her about her Bravo career.

"I call them desperate housewives around the house," Hamlin told Ben Lyons during a IMDb Asks appearance at the Sundance Film Festival on Sunday. "I say 'Are you doing Desperate Housewives tomorrow?' "

The 64-year-old joked that he threatened to call a divorce lawyer when Rinna initially floated the idea of joining The Real Housewives of Beverly Hills.
Kim Richards' ex-husband Monty Brinson has died, a source confirms to PEOPLE.


Lisa Rinna revealed on Thursday that her father Frank has died.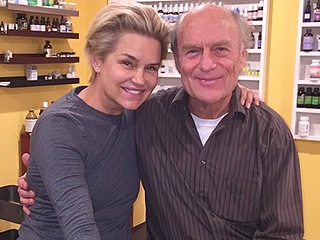 Yolanda Foster is expressing gratitude for the people who've aided in her battle with Lyme disease, namely a chronic pain and illness physician she says has been instrumental in her progress.


If, as a viewer of this season of The Real Housewives of Beverly Hills, you have felt as though at least every other conversation about Kyle Richards was also about Kim Richards – well, you aren't alone.

On Tuesday's episode, Kyle let the camera, and the other women, know that she felt basically the same way.
The Real Housewives of Beverly Hills