TV Watch
The Real Housewives of Beverly Hills
The Real Housewives of Beverly Hills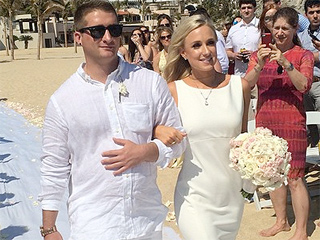 Credit: Courtesy Kim Richards
Kim Richards's daughter, Brooke Brinson is married – and she celebrated her wedding in very Beverly Hills-appropriate fashion.


Real Housewives of Beverly Hills star Kim Richards now faces criminal charges stemming from her April arrest for public intoxication.

Though Richards checked into rehab for treatment following the arrest, the Los Angeles County District Attorney's office was not impressed with her efforts. She's been officially charged with three misdemeanors: public intoxication, resisting arrest and battery on a cop, the D.A's office confirms to PEOPLE. The case was filed Monday, and an arraignment hearing is scheduled for June 11.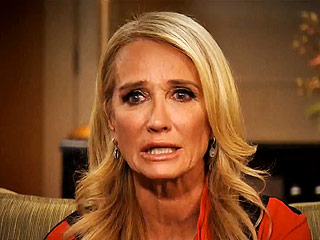 In the wake of Kim Richards' arrest for public intoxication, the reality star finally told the truth about her sobriety.

"I am an alcoholic," she told Dr. Phil McGraw in a segment that aired Tuesday, later adding, "I just want to do the right thing, and I want to be the strongest I can be."

Here are five more revelations from the explosive interview: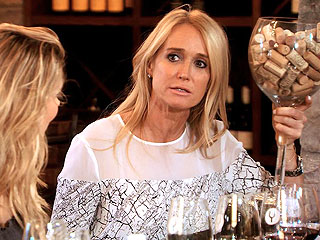 Kim Richards came clean about her ongoing battle with alcoholism Tuesday, telling Dr. Phil McGraw that she was driven to drink because she was upset about being estranged from her family.

And she admitted that the night of her arrest earlier this month wasn't the first time she'd broken her sobriety – despite her denials at The Real Housewives of Beverly Hills reunion.

"I did have drinks a couple other times over the past few months. It was wine. I was ashamed to say anything at the reunion, embarrassed," the reality star said in the interview, which was filmed before she checked into rehab and aired Tuesday. "I would have loved to say to the girls, 'You know what, you're right,' but the way they were coming at me, they didn't make it easy."
Days after Kim Richards entered rehab, details of the night that led to the reality star's arrest are coming to light.

In a new preview for the Real Housewives of Beverly Hills personality's interview on Dr. Phil, Richards explains that she drank a glass full of about 2 in. of liquor before getting behind the wheel April 16.

"I pulled in [to the Beverly Hills Hotel] because I'm comfortable there, I've been going there since I'm a little girl," she says in the clip. "The bar was closed. It was empty."
Real Housewives of Beverly Hills star Kim Richards has entered rehab, PEOPLE has learned.

"Kim went to rehab finally because she got arrested, she humiliated her kids and she wants to avoid jail," a source tells PEOPLE.
This celeb social media campaign is way tastier than dumping ice on your head – and for a just as important cause.

Yolanda Foster is asking her famous friends to help spread awareness of Lyme disease by posting Instagram photos of them sucking on – you guessed it – actual limes.

"It takes a village, please pass it on," Foster, 51, captioned a picture of her and her husband, music mogul David Foster, biting into the fruit Sunday.
The Real Housewives of Beverly Hills