TV Watch
The Real Housewives of Beverly Hills
The Real Housewives of Beverly Hills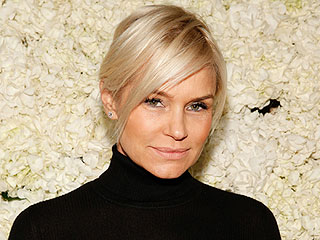 Credit: JP Yim/Getty
Yolanda Foster has been battling Lyme disease since 2012, and now, the Real Housewives of Beverly Hills star may have identified another factor in her health crisis.


Troubled reality star Kim Richards was reportedly arrested for shoplifting in Los Angeles over the weekend.


Yolanda Foster has an inspirational message for us all: "Never let your emotions overpower your intelligence."

The quote is the caption to a photo the Real Housewives of Beverly Hills star posted on Instagram on Monday, which shows her getting blood drawn in her treatment for Lyme disease.

The 51-year-old also added a series of inspirational hashtags: "#UncoveringTheMystery #ChronicLymeDiseaseAwareness #SearchingForACure #AffordableForAll," and most important, "#DONTGIVEUP."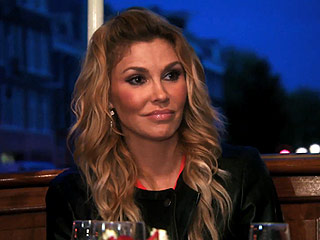 Brandi Glanville is at her most unfiltered following her exit from The Real Housewives of Beverly Hills.

Just a week after saying Bravo will always be her family, the former model had some choice words for her costars – including the, ahem, "See You Next Tuesday" one – because she says they've been fueling rumors that she was fired from the reality show.

"They don't know. They have no idea. But here's what sucks, and this is why they're c---s," she told Howard Stern on Wednesday. "Because they're saying I got fired, and I'm in the process of moving, trying to rent a house for my two children, and no one will rent to me because they don't think I have a job."
If anyone is equipped to handle the drama that comes along with joining a reality TV show, it's Lisa Rinna.

Best known for her roles as Billie Reed on Days of Our Lives and Taylor McBride on Melrose Place, Rinna, 51, spoke to PEOPLE at the Barefoot Wine Bear Garten Pride Celebration in New York City on Thursday about her first season on Real Housewives of Beverly Hills – and yes, she talked about that whole glass-throwing incident.

"[The drama of RHOBH] surprised me," she told PEOPLE. "I don't think anything can prepare you for what ends up happening."

Rinna's most memorable moment from the show occurred when she went head-to-head with fellow cast mate Kim Richards during a dinner in Amsterdam. When Richards threatened to reveal a secret about Rinna's husband, Harry Hamlin, the night quickly went from cocktails and laughter to broken glass and tears.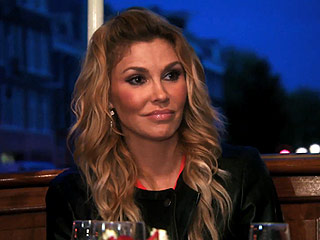 Brandi Glanville has cemented a reputation on The Real Housewives of Beverly Hills for creating drama, but she says there are no hard feelings when it comes to her exit from the series.

Glanville, 42, broke her silence Wednesday on her podcast, Brandi Glanville: Unfiltered.

"After a lot of careful thought and deliberation, I have decided not to return to The Real Housewives of Beverly Hills," she said. "They've been awesome, and Bravo will always be my family. Like Andy [Cohen] said, it's the Mafia. You never really get to leave us. And they've been so great to me, and if I'm available and they need me, they know where to find me."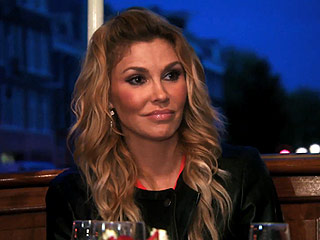 There will be a little less wine-tossing next season on Real Housewives of Beverly Hills.


Kim Richards has checked herself back into a rehab facility two weeks after attending her daughter Brooke's wedding in Mexico, PEOPLE has confirmed.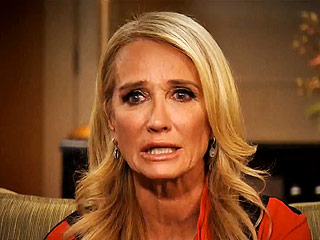 Real Housewives of Beverly Hills star Kim Richards is facing a lawsuit that claims she has one very bad dog.


The Real Housewives of Beverly Hills