TV Watch
The Real Housewives of Beverly Hills
The Real Housewives of Beverly Hills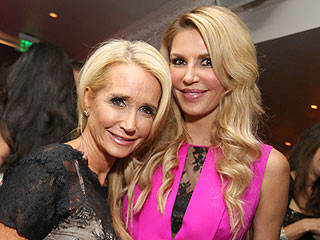 Credit: Rachel Murray/Getty
After seasons at the center of the drama on The Real Housewives of Beverly Hills, Brandi Glanville's exit isn't exactly surprising.

The former model and mom of two won't return as a regular cast member, PEOPLE confirmed Thursday. The news comes after Glanville fought with costars Kyle Richards, Lisa Vanderpump, Eileen Davidson and Lisa Rinna throughout season 5.

"Brandi got too big for her britches. She was a diva, and it came around to bite her," a source tells PEOPLE. "By the end, she couldn't get along with anyone, and no one wanted to shoot with her."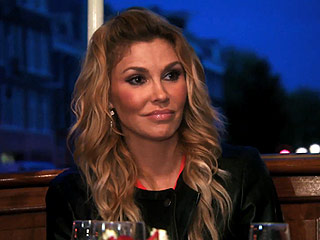 There will be a little less wine-tossing next season on Real Housewives of Beverly Hills.


Kim Richards has checked herself back into a rehab facility two weeks after attending her daughter Brooke's wedding in Mexico, PEOPLE has confirmed.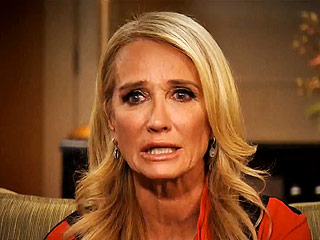 Real Housewives of Beverly Hills star Kim Richards is facing a lawsuit that claims she has one very bad dog.


Her adult life is on full display on The Real Housewives of Beverly Hills. Now, Kyle Richards will take fans inside her childhood.

The reality star is producing a TV Land comedy inspired by her upbringing, the network announced Tuesday. 30 Rock producer John Wells is also on board for the untitled project.
Kim Richards's daughter, Brooke Brinson is married – and she celebrated her wedding in very Beverly Hills-appropriate fashion.


Real Housewives of Beverly Hills star Kim Richards now faces criminal charges stemming from her April arrest for public intoxication.

Though Richards checked into rehab for treatment following the arrest, the Los Angeles County District Attorney's office was not impressed with her efforts. She's been officially charged with three misdemeanors: public intoxication, resisting arrest and battery on a cop, the D.A's office confirms to PEOPLE. The case was filed Monday, and an arraignment hearing is scheduled for June 11.
The Real Housewives of Beverly Hills