TV Watch
The Real Housewives of Beverly Hills
The Real Housewives of Beverly Hills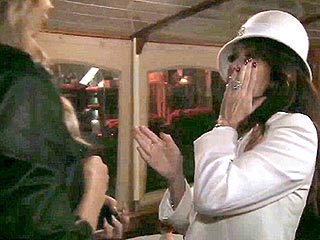 The Real Housewives of Beverly Hills season ended Tuesday night much like it began: With the same women still fighting.

"She needs to treat me like a healthy, older sister," Kim Richards said, referencing her ongoing sibling rivalry with Kyle, who held a book launch party for Nicky Hilton (with Paris Hilton in attendance).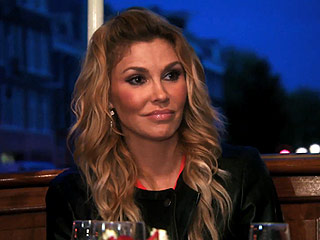 Leave it to Brandi Glanville to inject a little fun on The Real Housewives of Beverly Hills's Amsterdam-ed girls trip.

"I met Amster-boy in the Red Light District," said Glanville Tuesday, referring to the handsome 23-year-old she encountered, who turned out to be a friend of Lisa Vanderpump's son, Max. "The thought of spending the night with a hunk or five menopausal mamas … I'm picking the hunk."
She wears couture with confidence on The Real Housewives of Beverly Hills, but Kyle Richards reveals that she's struggled with her weight for years.

"I'm not someone who can eat whatever," she says. "I've always battled my weight. I'm much curvier than my sisters. It's always been my Achilles heel. The struggle is real!"

Now, as an investor in Artisan Bistro, a line of organic, non-GMO, low-calorie frozen meals, the reality star says she can eat healthy, even when she's in a rush (a red carpet gala perhaps?). "It's something that I can really stand behind," says Richards. "I'd always eat those frozen diet dinners, and I couldn't pronounce the ingredients!"
Though it was done in jest, Brandi Glanville fully slapped Lisa Vanderpump in the face on Tuesday's episode of The Real Housewives of Beverly Hills.

During an evening that was ostensibly about bonding, burying the hatchet and eliminating drama, it was still an episode of RHOBH – so, everyone left upset.

In a blog for Bravo, Vanderpump, 54, acknowledged that it wasn't the force of the slap that bothered her, but the "violation" inherent in the act. "I haven't had a hand laid on me since I was a child," she wrote.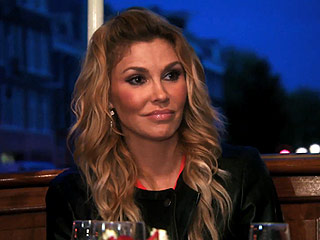 The trip to Yolanda Foster's home country continued to be Amsterdam-ed.

Last week Lisa Rinna smashed a glass at Kim Richards, and on Tuesday's The Real Housewives of Beverly Hills Brandi Glanville slapped Lisa Vanderpump.

The wives tried to play nice, shopping, sharing chocolates, sipping Champagne and visiting museums, but playing tourist couldn't ease the drama.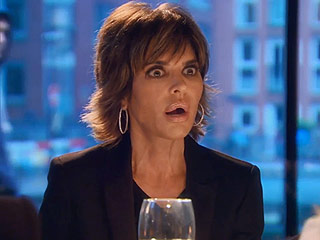 The Real Housewives of Beverly Hills' trip to Amsterdam was anything but a relaxing escape – and things went south the moment they arrived.

"If you poke a hornet's nest, you are going to get stung," Lisa Rinna exclusively told PEOPLE on Monday about her fight with Kim Richards, who threatened to reveal a secret about Rinna's husband, Harry Hamlin, on Tuesday.
It's a tradition!

When cameras start rolling at a Real Housewives reunion, the claws come out. And the ladies of Beverly Hills were no exception.

All the women were present for the Feb. 20 taping but a source close to the show says Brandi Glanville bore the brunt of the jabs.
The Real Housewives of Beverly Hills
Get PEOPLE Everywhere
Advertisement