TV Watch
The Real Housewives of Beverly Hills
The Real Housewives of Beverly Hills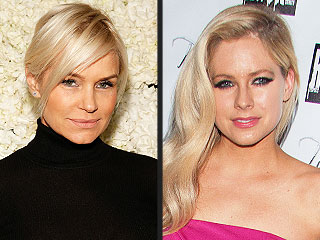 Credit: JP Yim/Getty; Splash News Online
Avril Lavigne has credited her mother, fans and husband with helping her through her recently revealed struggle with Lyme disease, but another star has spoken out about guiding Avril along the road to recovery.


Lisa Rinna has proven once and for all that you can rock a bikini bod at any age.


Part One of The Real Housewives of Beverly Hills reunion didn't bring an epic brawl Monday night, but it did provide plenty of drama, most of which was focused on Brandi Glanville.

In fact, Brandi was a dandy, providing some of the night's best lines despite being in the line of fire.

"I can give you a lap dance if you want, if you're nice," Glanville said in response to Andy Cohen's question if she drank too much and was a mean drunk.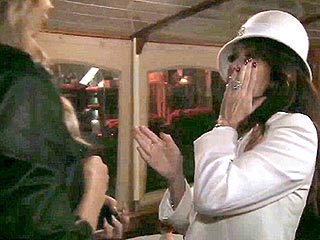 The Real Housewives of Beverly Hills season ended Tuesday night much like it began: With the same women still fighting.

"She needs to treat me like a healthy, older sister," Kim Richards said, referencing her ongoing sibling rivalry with Kyle, who held a book launch party for Nicky Hilton (with Paris Hilton in attendance).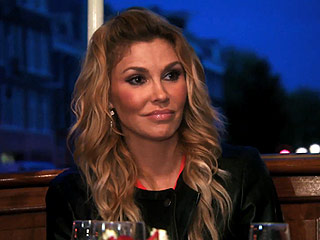 Leave it to Brandi Glanville to inject a little fun on The Real Housewives of Beverly Hills's Amsterdam-ed girls trip.

"I met Amster-boy in the Red Light District," said Glanville Tuesday, referring to the handsome 23-year-old she encountered, who turned out to be a friend of Lisa Vanderpump's son, Max. "The thought of spending the night with a hunk or five menopausal mamas … I'm picking the hunk."
She wears couture with confidence on The Real Housewives of Beverly Hills, but Kyle Richards reveals that she's struggled with her weight for years.

"I'm not someone who can eat whatever," she says. "I've always battled my weight. I'm much curvier than my sisters. It's always been my Achilles heel. The struggle is real!"

Now, as an investor in Artisan Bistro, a line of organic, non-GMO, low-calorie frozen meals, the reality star says she can eat healthy, even when she's in a rush (a red carpet gala perhaps?). "It's something that I can really stand behind," says Richards. "I'd always eat those frozen diet dinners, and I couldn't pronounce the ingredients!"
Though it was done in jest, Brandi Glanville fully slapped Lisa Vanderpump in the face on Tuesday's episode of The Real Housewives of Beverly Hills.

During an evening that was ostensibly about bonding, burying the hatchet and eliminating drama, it was still an episode of RHOBH – so, everyone left upset.

In a blog for Bravo, Vanderpump, 54, acknowledged that it wasn't the force of the slap that bothered her, but the "violation" inherent in the act. "I haven't had a hand laid on me since I was a child," she wrote.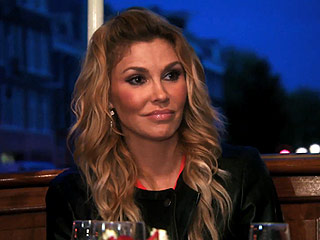 The trip to Yolanda Foster's home country continued to be Amsterdam-ed.

Last week Lisa Rinna smashed a glass at Kim Richards, and on Tuesday's The Real Housewives of Beverly Hills Brandi Glanville slapped Lisa Vanderpump.

The wives tried to play nice, shopping, sharing chocolates, sipping Champagne and visiting museums, but playing tourist couldn't ease the drama.
The Real Housewives of Beverly Hills
Get PEOPLE Everywhere
Advertisement