Survivor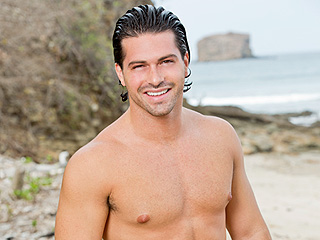 Credit: Monty Brinton/CBS
You can always tell when the Survivor editors think something is funny. They play corny music in the background and slap a hashtag on the screen.

Last week was no different. During the sixth episode of Survivor: Worlds Apart, a bromance bloomed between contestants Joaquin Souberbielle and Rodney Lavoie. ("Bromance" isn't our word; CBS helpfully hashtagged it several times throughout the show.)

The other tribe members, sensing the close bond between Souberbielle and Lavoie, did what any intelligent tribe would do: they got together to vote out Souberbielle, a 27-year-old marketing director from Valley Stream, New York.

Speaking with PEOPLE, Souberbielle talks about what he did wrong – and dishes on that infamous bromance.
Some people know a lot about Survivor. They can spout off statistics and strategy, and they remember even the most obscure contestants from previous seasons.


Generally speaking, it's a good idea to hold your tongue while playing Survivor. There will always be outspoken people who will get on your nerves; the CBS casting department sees to that. It doesn't pay to be lippy and confrontational. (That is, unless you're two-time winner Sandra Diaz Twine, who can somehow get away with it.)


Survivor is a challenging game. Everybody says so, even the strapping young contestants who go deep into the game.

So when Nina Poersch joined the cast, she knew she had a few obstacles to overcome. At 51, she was a decade older than the next oldest person on her tribe.

And then there was the biggest obstacle: Poersch had lost her hearing seven years ago. (She is Survivor's second deaf contestant, after Christy Smith placed sixth on Survivor: Amazon in 2003.) Like Smith, Poersch found herself on the outside, unable to hear a lot of the conversations going on around her.

Poersch talked with PEOPLE about her game – and how deaf contestants face a disadvantage.
Nothing screams "marry me" more than a pair of green pants and a declaration of selfishness!

On Friday's season 2 finale of Marriage Boot Camp: Reality Stars on WE tv, Tyson Apostol from Survivor: Tocantins and Survivor: Heroes vs. Villains finally pops the question to his longtime gal pal Rachel Foulger, PEOPLE has learned exclusively.
There was backstabbing and double-dealing. The two strongest men clashed over who would be the alpha male. The oldest tribe member became emotional that she was being marginalized. The young girls formed a clique. And the guy who actually cost his tribe immunity faced no repercussions for his failure to deliver during an important challenge.


So Kim's Survivor ride was a bumpy one.


Stephen Fishbach was the runner-up on Survivor: Tocantins and has been blogging about Survivor strategy for PEOPLE since 2009. Follow him on Twitter @stephenfishbach.

"This game is about who you are. Your character is your strategy." –Rafe Judkins, Survivor: Guatemala

Survivor is back for another season of terrible liars, over-attached creeps, self-aggrandizing loudmouths – and a couple of smart gamers.

The big twist this season is that contestants are divided into three tribes: White Collar, Blue Collar, and No Collar. White Collars make the rules; Blue Collars follow the rules; and No Collars break the rules and give uncomfortably long hugs.
It happens during every season of Survivor: A contestant is backstabbed.

During the final tribal council, one of the competitors is inevitably shocked – shocked! – that an ally would lie to them. They throw around words like "integrity" and "honor." Some even cry.

As the scenario unfolds, host Jeff Probst watches with an amused smile on his dimpled face. "It's fascinating," he tells PEOPLE. "I'm constantly entertained."

Was he entertained while filming the show's 30th season, premiering on CBS on Wednesday night? Probst says that Survivor: Worlds Apart, which divides its 18 contestants by profession, will be one of the franchise's strongest seasons yet.
Survivor
Get PEOPLE Everywhere
Advertisement