Survivor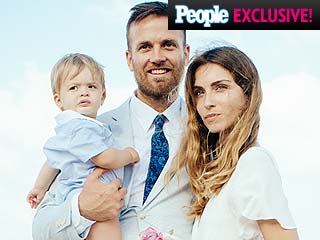 Credit: Shawn Hanna and Carly Foulkes
Aras Baskauskas is a married man!

The Survivor: Panama champ tied the knot with fiancé Christy Dawn Petersen in a laid-back beach ceremony on April 25.

It was important to Baskauskas and Petersen that the ceremony and reception be a relaxed celebration for their 96 guests. "I'm not usually a big wedding fan – most feel so stuffy," Baskauskas tells PEOPLE. "But this one was so much fun."
Survivor contestants Mike Holloway and Shirin Oskooi need to catch a break.

With eight competitors left, Holloway and Oskooi are clearly on the outs. Other castaways have begun to verbally berate them, leading to uncomfortable fireworks each week.
Before the premiere of Survivor: Worlds Apart, host Jeff Probst promised PEOPLE that they had assembled one of the strongest casts in the show's 30-season run.


On paper, Joe Anglim has everything it should take to win Survivor.

He's athletic. He's resourceful. He's smart. And best of all, no one dislikes him.

But those traits made him dangerous, so the cast of Survivor: Worlds Apart got rid of him on Day 24.
Let's face it: Survivor often casts pretty young girls who seem more interested in sunning themselves on the beach than actually playing the game. They have no strategy and give clueless confessionals.

Hali Ford was definitely not one of those girls.

The 25-year-old law student proved herself to be very intelligent and articulate. (How many other contestants have compared and contrasted Survivor strategy with the Revolutionary War?)

Unfortunately for Ford, she found herself on the wrong side of the numbers and was voted out on Day 22. She tells PEOPLE what went wrong and why she was blindsided.
Some things never get old.

In 30 seasons of Survivor, producers frequently bring out a similar challenge: each contestant must walk along a balance beam to untie bags of puzzle pieces.

The challenge usually favors the petite girls. Men have historically had trouble with the balancing challenges.

Walking along a 2x4 can be difficult in the best of circumstances. It's even harder when contestants are starving and exhausted. The result? Several awkward, hard falls.
Survivor is a numbers game. The entire point of the competition is to get and keep a numerical advantage against your opponents. Generally speaking, if you have the numbers, you're safe.

Unless you're Kelly Remington.

The tribes merged on Wednesday's episode, creating a new 12-member tribe. (In a flash of patriotism, they named their tribe "Merica," a shortened version of "America." the flag colors, of course, were red, white and blue.

In the new tribe, Remington had a tight alliance in the majority. The 44-year-old New York state trooper seemed very safe, until they decided to vote for sailing instructor Jenn Brown. What they didn't know: Brown had a hidden immunity idol, so no votes cast against her would count.

And just like that, Remington was voted off with just 4 votes out of a possible 12. Merica had spoken.

Remington tells PEOPLE what went wrong – and what viewers missed at home.
You can always tell when the Survivor editors think something is funny. They play corny music in the background and slap a hashtag on the screen.

Last week was no different. During the sixth episode of Survivor: Worlds Apart, a bromance bloomed between contestants Joaquin Souberbielle and Rodney Lavoie. ("Bromance" isn't our word; CBS helpfully hashtagged it several times throughout the show.)

The other tribe members, sensing the close bond between Souberbielle and Lavoie, did what any intelligent tribe would do: they got together to vote out Souberbielle, a 27-year-old marketing director from Valley Stream, New York.

Speaking with PEOPLE, Souberbielle talks about what he did wrong – and dishes on that infamous bromance.
Some people know a lot about Survivor. They can spout off statistics and strategy, and they remember even the most obscure contestants from previous seasons.


Survivor