Survivor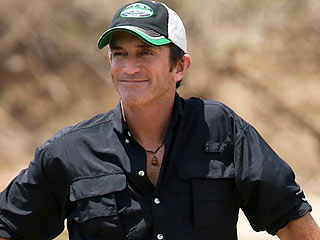 Credit: Monty Brinton/CBS
America has spoken.

With more than 10 million ballots cast, fans of Survivor have selected 10 men and 10 women to head to a remote island later this week to play the game.

All of the contestants have played the game once before, but none of them have walked away with the $1 million check.

These 20 contestants will be immediately sequestered. They will speak to the media on Friday before going to Cambodia to play the game.

With no further ado, these are the contestants America chose.
You've got to hand it to the producers of Survivor. They sure know how to keep a franchise going.

Two weeks ago, the long-running show announced a voting process where America would get to choose contestants for next season.

Through Wednesday night's finale, voters can visit Survivor's website to choose the 10 men and 10 women who they want to see compete next season.

Last week, PEOPLE profiled 10 women who are in the running to compete.

Now it's time to hear from the men.

PEOPLE spoke with 9 of the potential male contestants. (Mike Holloway is still an active contestant on the current season. As such, he is under a press embargo and cannot campaign for a slot.)

Here they are, in no particular order:
Next season's game of Survivor has already begun.

When CBS announced that the show would let America choose its next cast, potential contestants began aggressive campaigns on social media for votes.

Through next Wednesday, voters can visit Survivor's website to chose the 10 men and 10 women who they want to see compete next season.

While PEOPLE will refrain from making official endorsements, it just so happened that exactly 10 women responded to our requests for an interview. (We'll profile the men soon.) Here they are, in no particular order:
Everyone knows that Survivor is a highly edited show.

Over a period of three days, multiple cameras film between 300-500 hours of footage. Then, a team of editors boil all that footage down to one 44-minute episode.

Dan Foley, the latest contestant voted off the island, says he watched the first two episodes and realized that he was going to get a villain's edit. But even he seems surprised at how negatively he was portrayed – and how vitriolic the viewer response has been.

So what did we miss? Foley, a 47-year-old postal worker from Maine, was happy to tell us.
As Survivor: Worlds Apart heads into its penultimate episode on Wednesday night, Tyler Fredrickson is out of the running for the million dollar prize.

Fredrickson, who was perhaps the nicest person in his alliance, was voted out of the game last week. The other contestants saw him as a threat.

The 34-year-old from Los Angeles tells PEOPLE what went wrong – and weighs in on the controversial season.
In its 30 seasons, Survivor has worked hard to keep things fresh.

Each season has included twists and turns, keeping contestants – and viewers – on their toes. "Sometimes, people love what we do," host Jeff Probst told PEOPLE in February. "Sometimes, they just want to throw things at us."

For the show's 31st season, producers have come up with one of the show's biggest twists: letting fans of the show choose the 20 castaways who will compete.
When Shirin Oskooi was 21, she applied to be a contestant on Survivor. She didn't make it, so she applied again and again, at least once a year.

She finally got the call to compete. She was 31.

But things didn't go as planned. Oskooi, a Yahoo! executive from San Francisco, found herself on an exceptionally unpleasant season. The arguments often devolved into vicious personal attacks – many of which were aimed directly at Oskooi.

The ugliness reached its peak when fellow contestant Will Simms derided Oskooi for not having a family. It was clearly a painful moment for the contestants and an awkward scene for the viewers. Thankfully, Oskooi's ally Mike Holloway physically led her away from the confrontation.

Oskooi tells PEOPLE about life on the island before her elimination on Wednesday's episode – and how she feels about her experience today.
Aras Baskauskas is a married man!

The Survivor: Panama champ tied the knot with fiancé Christy Dawn Petersen in a laid-back beach ceremony on April 25.

It was important to Baskauskas and Petersen that the ceremony and reception be a relaxed celebration for their 96 guests. "I'm not usually a big wedding fan – most feel so stuffy," Baskauskas tells PEOPLE. "But this one was so much fun."
Survivor contestants Mike Holloway and Shirin Oskooi need to catch a break.

With eight competitors left, Holloway and Oskooi are clearly on the outs. Other castaways have begun to verbally berate them, leading to uncomfortable fireworks each week.
Before the premiere of Survivor: Worlds Apart, host Jeff Probst promised PEOPLE that they had assembled one of the strongest casts in the show's 30-season run.


Survivor