Survivor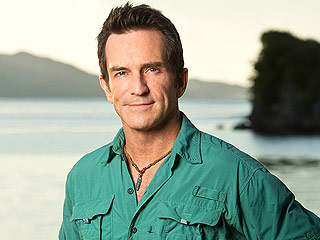 Credit: Monty Brinton/CBS
Although Survivor is entering its 29th season, Jeff Probst clearly remembers every one of the 442 contestants, and can pull obscure trivia out of the air.

His excitement about the reality show is unwavering – impressive, considering that it debuted during the Clinton administration. "Every single season is a different show," he tells PEOPLE. "We're constantly reinventing ourselves."

But sometimes, ideas are recycled. 2013's Survivor: Blood vs. Water was such a compelling season that producers are doing it again, casting pairs of contestants with some sort of existing relationship – married couples, siblings, dating pairs, parent-child. The result, Survivor: San Juan Del Sur, premieres Wednesday at 8 p.m. ET on CBS.

What would Probst, 52, do if he were competing against his wife? The longtime host weighed in on that and more.
Survivor contestant Caleb Bankston was one of the most popular characters in the past several seasons, both with fellow contestants and with fans. So when he died in a railway accident on Tuesday, the news traveled quickly throughout the Survivor community.

Host Jeff Probst, who is currently out of the country filming Survivor: San Juan Del Sur, was stunned by the unexpected news. "The entire Survivor crew is together in Nicaragua," he tells PEOPLE in an exclusive statement. "We are shocked and deeply saddened by the loss of Caleb. He was one of the most humble and likable contestants we have ever had the pleasure of working with on the show. A true gentleman. He will be missed by so many. We extend our most sincere condolences to his family and to his fiancé, Colton."
The tribe has spoken – and it's a shocker.


For a show in its 28th season, Survivor has proven itself to be shockingly resilient.

The newest installment, Survivor: Cagayan has been one of the most engrossing seasons in years – and the viewers have noticed. Ratings have spiked, and the show regularly beats American Idol in its time slot.

But it all comes to an end on Wednesday night when the show crowns its latest winner. Unlike previous seasons, each member of the final four could make an argument to win the game.
At 48, Trish Hegarty was the oldest contestant to compete on Survivor: Cagayan. Initially banished from her tribe, the Massachusetts Pilates trainer managed to battle her way into the game's most dominant power alliance. But it didn't last.

Three days before the end of the game, her alliance turned on her, opting instead to keep caustic attorney Kass McQuillan.
Stephen Fishbach was the runner-up on Survivor: Tocantins and has been blogging about Survivor strategy for PEOPLE since 2009. Follow him on Twitter @stephenfishbach. Erik Reichenbach is a Survivor fan-turned-favorite, a comic book author and artist. He placed fifth on both Survivor: Micronesia and Survivor: Caramoan. Follow him on Twitter @BloodyAmer1can.

"You have to weigh out your options at the end, and things aren't always as clear as they seem."
– Kim Spradlin, winner, Survivor: One World

Did Tony just make a brilliant move or a terrible one? I truly have no idea.

Just when you thought he was going to whip out an idol and save Trish, Tony instead turned on his top ally and voted her out. It happened so fast, you might have missed it. I did when I first watched the episode.
For a while, it looked like Tasha Fox could win Survivor: Cagayan. Even though she was down in numbers, the 37-year-old accountant from St. Louis proved to be a likable strategist, surviving until the final 6.

After winning three immunity challenges in a row, Fox was considered a threat and voted out as soon as she lost a challenge on day 33.

It was a painful vote off, but Fox has taken it in stride.

"I'm not at all bitter," she tells PEOPLE. "I had an amazing time."

Fox breaks down what went wrong – and who is playing a surprisingly strong game.
When the Survivor: Cagayan contestants were split into tribes of Beauty, Brains and Brawn, everyone – even Jeff Probst – thought that the Beauties didn't stand a chance.

Sure enough, the Beauties were the first tribe to become extinct after Jefra Bland was voted off last week.

Bland, 23, a former Miss Teen Kentucky USA, insists that she had strategy, and is more than happy to dish about the moves she made while on the show.
Survivor
Get PEOPLE Everywhere
Advertisement