Survivor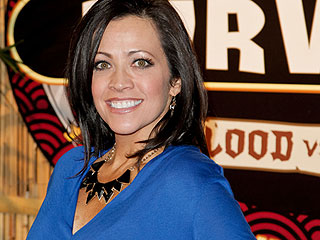 Credit: Tibrina Hobson/WireImage
There are a lot of similarities between Survivor and politics. The scheming. The backstabbing. The alliances.

So it's only natural that some contestants have entered the cutthroat world of politics after their seasons were over. Rupert Boneham was the 2012 Libertarian candidate for Indiana governor. In 2001, Mike Skupin considered a run for U.S. Senate. Jolanda Jones, the first contestant voted off of Survivor: Palau was a Houston city councilwoman.

Now another contestant is throwing her hat into the ring: Laura Morett, who competed in Survivor: Samoa and Survivor: Blood vs. Water, has announced that she is running for a seat in the Oregon House of Representatives.
For a show in its 31st season, Survivor has managed to keep things remarkably fresh and new.

A lot of the credit goes to host Jeff Probst and the producers, who throw in a liberal amount of twists and turns so that contestants never truly know what's coming. Over the years, we've seen tribal swaps, fake merges, hidden immunity idols and double eliminations. (We're going to pretend that Redemption Island and the outcast twist never happened.)

But sometimes, the twists are not masterminded by the producers. Contestants have come up with ingenious strategies to change the game.

Probst tells PEOPLE that the game isn't done evolving and that the second half of the season will mark a new era in Survivor history. Given the aggressive gameplay of this season's 20 returning contestants, nothing would surprise us.

Can PEOPLE's own Stephen Fishbach change up the game? In the exclusive preview above, he is plotting with Ciera Eastin to wrestle the game away from the alpha males. With her sneakiness and his strategy, it might just happen.

Below, Probst breaks down the season and tells us which players have impressed him – and which ones haven't learned from their mistakes.
This season of Survivor was always going to be an uphill battle for Kass McQuillen.


Woo Hwang came into this season of Survivor with a lot of baggage.

When the 31-year-old martial arts instructor played in Survivor: Cagayan, he made a colossal mistake in taking eventual winner Tony Vlachos to the finals even though he may have had a better chance against Kass McQuillen, who had rubbed some of the contestants the wrong way.

That choice cost him the game.

During his second chance, Hwang's game never really got off the ground. He went to nearly every tribal council and watched as his allies were voted off.

He was voted off on day 16 – partially because of his perceived closeness to contestant Andrew Savage.

Hwang tells PEOPLE what went wrong – and how he would play the game differently if he had another shot.
Terry Deitz waited a decade to return to Survivor. In 2005's Survivor Panama, he finished the season in third place, but he always believed that he could do better.

"I always felt like I had what it takes to win the game," he told PEOPLE before competing on Survivor Cambodia: Second Chance, "and I've been waiting for ten years to go back."

But his dream came to an abrupt end the night of day 13 when host Jeff Probst came to the camp and told Deitz that his son was ill and that he needed to return home immediately.

It was very serious. Deitz's 17-year-old son, Danny, had an enlarged heart and needed an transplant. After more than two months in the hospital, he received a new heart.

Deitz, 56, tells PEOPLE about the scary experience and how his son is doing today.
Rumor has it that there was a contestant named Monica Padilla on this season of Survivor – although it's not surprising if you didn't notice.


This season of Survivor is different from many others: of the 17 contestants left, almost all of them are legitimate threats to win the game.


On every season of Survivor, one contestant manages to steal the show.

This season, it's Jeff Varner, the 49-year-old from North Carolina who's snarky, funny and extremely quotable – although he sometimes says things that make everyone's jaw drop.

In the first two episodes of Survivor Cambodia: Second Chance, Varner has been playing hard, all the while telling other contestants that the game is moving too fast and he's just trying to keep up. (You're not fooling us, Jeff. Sorry. You know exactly what you're doing.)

In an exclusive deleted scene from this week's episode, Varner talks strategy – and then shares how he feels about the other contestants.
Survivor