The X Factor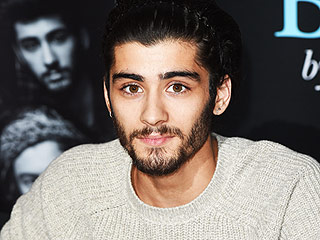 Credit: David Fisher/REX USA
After five years as part of a legitimate musical phenomenon, Zayn Malik has officially left One Direction.


X Factor New Zealand has named two new judges, and is hoping they won't be quite as razor-tongued as the old ones.

Stepping up to the judges' table are Natalie Bassingthwaighte and Shelton Woolright, Billboard reports.


While her tirade against contestant Joe Irvine – and the firing that followed – seemed fairly straightforward, former X Factor New Zealand judge Natalia Kills insists that there is more to the situation than meets the eye – but it's not a "conspiracy."

"I feel like everyone needs to put the idea of it being a manufactured conspiracy theory behind them," Kills, 28, told MTV Australia. "There's really nothing to it."

Judging by the some of the comments PEOPLE received on this story, the singer may have been referring to the theory that this has all been some calculated publicity campaign to boost Kills's profile, along with that of her husband Willy Moon.
Lorde sent a singing show contestant a sweet surprise after he endured a particularly harsh critique from some not-so-nice judges.


After their hateful diatribe against contestant Joe Irvine received worldwide attention, X Factor New Zealand judges Natalia Kills and Willy Moon have been removed from the judges' panel, effective immediately.

"Last night on X Factor both Kills and Moon made comments that were completely unacceptable," said MediaWorks chief executive Mark Weldon in a statement obtained by New Zealand's The Edge. MediaWorks produces the New Zealand spin-off of Simon Cowell's hit franchise.

"While the judges on X Factor are expected to provide critiques of the performances, we will not tolerate such destructive tirades from any of the judges," the statement continued. "Contestants put their all into this competition and they should expect to receive feedback and criticism that is professional and constructive.
X Factor New Zealand's live shows kicked off with a bang on Sunday night when judge Natalia Kills ... well, went in for the kill.

Following his performance of "Cry Me a River," contestant Joe Irvine received a critique more severe and more undeserving than anything Simon Cowell has ever dished out.

"Ladies and gentleman, I'm just going to state the obvious: We have a doppelgänger in our midst," began Kills, 28, whose real name is Natalia Noemi Cappuccini-Sinclair.
After an eight-year battle with bulimia, Nicole Scherzinger has found some relief in her music.


The X Factor
Get PEOPLE Everywhere
Advertisement