The X Factor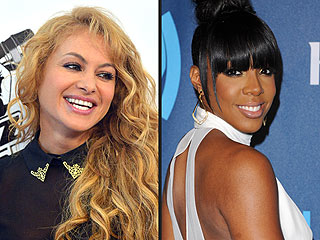 Credit: Gustavo Caballero/Getty; Axelle Woussen/Bauer-Griffin
There's going to be some girl power on The X Factor this fall!

Kelly Rowland and pop sensation Paulina Rubio will join Demi Lovato and Simon Cowell at the judges table when the show returns, FOX announced Monday.

"It's taken more than a decade, but I'm delighted to finally be on a panel with three girls (I think!)," Cowell said in a statement. "Paulina and Kelly both have great taste and massive experience in the music industry and together with Demi, this is going to be a fun panel. It just feels like the time to do something different."

Rowland, 32, was a judge on the U.K. version of the show. "I am very excited to be reuniting with Simon Cowell and The X Factor family," said Rowland in a statement. "It feels great to be able to take this journey here at home in the States!"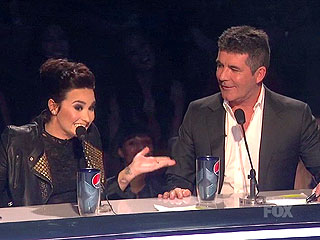 It's going to be Simon vs. Demi round two when The X Factor returns this fall.

Lovato is returning as a judge for season 3 of the Fox reality competition, the network announced on Thursday.

"I am so excited to return as a judge and mentor on The X Factor," the 20-year-old singer said in a statement. "Last season was an unbelievable experience and I really enjoyed developing personal relationships with the contestants and the panel. I look forward to taking my previous experience and applying it to make this season even better!"

Lovato, who was joined on last year's judging panel by Cowell, L.A. Reid and Britney Spears, famously clashed with the tough Brit during the show, swapping biting commentary as Cowell sometimes questioned Lovato's mentoring abilities.
Demi Lovato revealed a family secret on the radio.

"I have an older sister I've never known my whole life, who's in her 30s," Lovato, 20, told Long Island, N.Y., radio station, WBLI, when asked if there's anything personal she'd like to share with her fans.

"She's my half-sister, but I talked to her for the very first time in my life around when I turned 20."
It's official: Britney Spears is moving on after one season as a judge on The X Factor.

"I've made the very difficult decision not to return for another season," Spears, who mentored the show's youngest contestants, said in a statement on Friday.

Her rep confirms that Fox, which airs the singing competition, has been informed of her decision.

A source told PEOPLE Thursday that the pop superstar intends to focus on her music now that she's done with the hit show.
While his girl group didn't win The X Factor, Simon Cowell thinks America got it right when viewers picked the show's oldest contestant, Tate Stevens, 37.

"We set out to do this show and take away as many rules as possible, partly to prove the point that you can sell records and be popular beyond the age of 29," Cowell said after the show's finale Thursday when Stevens, a married father of two, walked away with a $5 million recording deal.

"At my record label we don't have a sign on the door saying, 'If you're over 30 you can't sign here,' " he continued. "We don't run the business that way. This proves that there is a market for older people. I mean, look at Susan Boyle. I sold 30 million albums with Susan. So there's a market out there."

As for Simon's kind words, Stevens told PEOPLE, "[At the wrap party] Simon said some nice things which means a lot; he's the boss – and he seems to have a lot of confidence and in me going forward in my career."
The X Factor ended on a particularly high note for one of the show's finalists Thursday night.

L.A. Reid's "Over 25" contestant Tate Stevens, 37, is the winner of season 2. He's a dad of two and a road worker from Missouri.

After performing live one last time the night before, Britney Spears's contestant Carly Rose Sonenclar and Simon Cowell's Fifth Harmony vied with Stevens for the $5 million recording contract.
It was a very big year for Britney Spears, who's been named one of PEOPLE's 25 Most Intriguing People of 2012.

For starters, Forbes put the pop star at the top of its list of the top-earning female musicians (with $58 million), and her new single with will.i.am, "Scream & Shout," went to No. 1 in 17 countries.

She even took on Simon Cowell, along with the contestants – and any critics – as a judge on The X Factor.

After settling into the Fox reality show – whose two-hour finale airs Thursday night – she developed her own signature sound bite: "Amazing."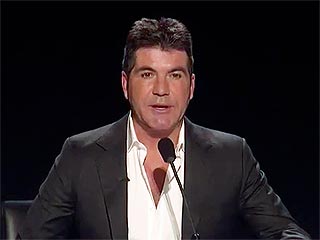 It takes a lot to bring out Simon Cowell's softer side.

But the normally acerbic X Factor judge choked up Wednesday night as he introduced the show's emotional tribute to the Sandy Hook shooting victims – in what he later said was an extremely difficult moment for him.

"I would say it was the hardest thing I've ever had to do on TV in my life," Cowell, 53, said after the show, in which Carly Rose Sonenclar, Tate Stevens and Fifth Harmony made their final performances of the season.
Who's going to get a $5 million recording contract?

The X Factor's season 2 finale got underway Wednesday night with the finalists performing three songs each – including a duet with a music superstar.

Britney Spears's contestant, Carly Rose Sonenclar, has been a favorite, trading the No. 1 spot with her fellow finalist, L.A. Reid's country singer Tate Stevens, through out the competition.
The X Factor
Get PEOPLE Everywhere
Advertisement