The X Factor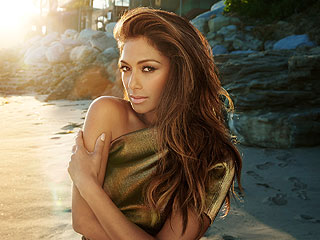 Credit: James White/Cosmopolitan
Nicole Scherzinger looked practically purr-fect onstage with the Pussycat Dolls while in her 20s.


As a competitor, it is always good to have winners in your corner.


It's the end of the road for the American version of The X Factor.


They could barely get through their performance of "Say Something" on Thursday after learning that they'd won the third season of The X Factor.

And no wonder, given the churn of emotions Alex & Sierra were feeling.

"I was like, 'Man, this is going to be okay.' But then the song started and all those blue lights in the audience, and I don't know. It just really got me," Alex Kinsey told PEOPLE after the show. "It was really, really overwhelming. Then when everyone ran out, I lost it."

His partner and girlfriend, Sierra Deaton, was the strong one – until she, too, got overwhelmed.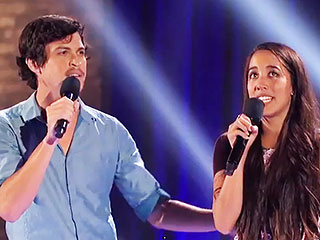 The X Factor ended its season on a star-studded note on Thursday that saw amazing vocals, emotions running high and tears of joy.


Kelly Rowland's engagement ring might be big, but the X Factor judge tells PEOPLE that her wedding will be just the opposite.

The former Destiny's Child singer, 32, who got engaged to her boyfriend and manager, Tim Weatherspoon, over Skype, says that while she hasn't set a date yet, she knows just what kind of ceremony she wants to have.

"I think we just really want it to be us and our pastor. That's it," she says. "I mean, we are the only two that's going to be in the marriage."
The X Factor's final three arrived at the last performance show by limousine, motorcycle and helicopter, but only one will leave with a crown and recording contract.


Demi Lovato is leaving The X Factor, a source close to the singer tells PEOPLE.

The reason? "She plans to spend next year completely focused on her music," says the source.

"She had a great run and a good time," says the source. But the show's demanding schedule conflicts with the singer's plans for 2014.

Lovato, 21, who has served as a judge for two seasons, is about to headline her first arena tour, which kicks off Feb. 9 in Vancouver and will also feature X Factor alums Cher Lloyd, Little Mix and Fifth Harmony.
Somebody had to go home on Thursday's The X Factor results show, but it most certainly wasn't going to be Alex & Sierra.

America voted to send the pair – who wowed the judges Wednesday night with their flawless rendition of Sara Bareilles' "Gravity" – through to next week's finale.

"We just want to thank everybody that's voted. This is incredible," a humble Alex said upon hearing the news, while the group's mentor, Simon Cowell, gushed about the talented singers.

"I think they've been incredible to work with," he said. "They've gotten better every single week and the finale would not be the same without them."
The X Factor
Get PEOPLE Everywhere
Advertisement