The X Factor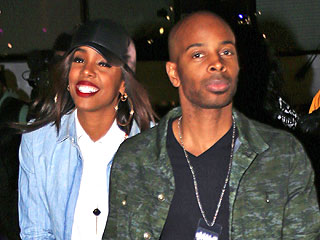 Credit: Splash News Online
Kelly Rowland's engagement ring might be big, but the X Factor judge tells PEOPLE that her wedding will be just the opposite.

The former Destiny's Child singer, 32, who got engaged to her boyfriend and manager, Tim Weatherspoon, over Skype, says that while she hasn't set a date yet, she knows just what kind of ceremony she wants to have.

"I think we just really want it to be us and our pastor. That's it," she says. "I mean, we are the only two that's going to be in the marriage."
The X Factor's final three arrived at the last performance show by limousine, motorcycle and helicopter, but only one will leave with a crown and recording contract.


Demi Lovato is leaving The X Factor, a source close to the singer tells PEOPLE.

The reason? "She plans to spend next year completely focused on her music," says the source.

"She had a great run and a good time," says the source. But the show's demanding schedule conflicts with the singer's plans for 2014.

Lovato, 21, who has served as a judge for two seasons, is about to headline her first arena tour, which kicks off Feb. 9 in Vancouver and will also feature X Factor alums Cher Lloyd, Little Mix and Fifth Harmony.
Somebody had to go home on Thursday's The X Factor results show, but it most certainly wasn't going to be Alex & Sierra.

America voted to send the pair – who wowed the judges Wednesday night with their flawless rendition of Sara Bareilles' "Gravity" – through to next week's finale.

"We just want to thank everybody that's voted. This is incredible," a humble Alex said upon hearing the news, while the group's mentor, Simon Cowell, gushed about the talented singers.

"I think they've been incredible to work with," he said. "They've gotten better every single week and the finale would not be the same without them."
The X Factor's semifinal round Wednesday night certainly had "Gravity."

The final four performed three times – first came a song chosen by viewers, then a competitive duet and a final song meant to convince America to vote them into the finals – but a few performances stood out, earning standing ovations from the judges.

The boyfriend-girlfriend duo Alex & Sierra ended their night singing "Gravity" by Sara Bareilles, and their performance not only made the judges and audience rise from their seats but moved Kelly Rowland and Demi Lovato to tears.
Demi Lovato has been very open about the issues that landed her in rehab three years ago, but now reveals shocking details about the extent of her addiction.

The X Factor judge was still a teenager when her problems spiraled out of control, and she reveals in an interview with Access Hollywood that she went to desperate measures to make sure she had drugs with her at all times – even when she was flying around the world on tour.

"I couldn't go 30 minutes to an hour without cocaine and I would bring it on airplanes," the 21-year-old revealed.
It's hard enough for The X Factor judges to say goodbye to one of their contestants during an elimination show, but on Thursday night Demi Lovato was devastated when her two remaining team members – Ellona Santiago and Rion Paige – were eliminated.

"I'm actually pretty speechless and disappointed," said an upset Lovato after learning that Santiago, 17, would be the first contestant going home. "She could've won this competition."

Lovato wasn't the only one who was shaken by Santiago's elimination. Fellow judge Kelly Rowland looked surprised, with her eyes and mouth opening wide and her hand placed on her heart as she stared at Santiago in disbelief.

Host Mario Lopez's voice also softened as he said it was "a real shock here on the stage and in the audience."
The tears were flowing from the contestants and judges on Wednesday night's emotional The X Factor as the final six singers fought to make it into next week's semifinals.

For the first time this season, contestants performed two songs, one from a diva and one "unplugged," which is when the raw emotions began to surface.

The waterworks started after Simon Cowell's group Restless Road performed "Wake Me Up!" by Avicii. The trio began crying when Kelly Rowland told them "each one of you left your hearts" on the stage.
Being a child star means growing up fast, but for Demi Lovato, being her family's breadwinner came with a hefty price, the former Disney star tells Nylon.

Lovato, 21, who ended up in rehab in 2010, admits that since she had grown-up responsibilities, she thought she could act like a grown-up, too.

"My parents tried to control me, but I'd be like, 'Oh really, I'm grounded? Well, I pay the bills,' " she says. "They did the best they could. And I think that's why a lot of young stars struggle when they're making money or providing for their family."
On Wednesday's episode of The X Factor, judges Demi Lovato, Kelly Rowland and Paulina Rubio all agreed that contestant Lillie McCloud's crowd-pleasing performance of "Summertime" was the best she'd ever done and gave the 54-year-old singer a standing ovation.

But the lone holdout – Simon Cowell – remained seated. "For me, it was just all a little bit too contained … too thought out," he complained. "It wasn't raw enough for me."

It seemed that viewers agreed with Cowell, as McCloud received the lowest number of votes and was the first act to leave the competition during Thursday's double elimination. And while host Mario Lopez noted there was "shock here in the audience," McCloud took the news well, expressing gratitude for the opportunity.
The X Factor
Get PEOPLE Everywhere
Advertisement