The Voice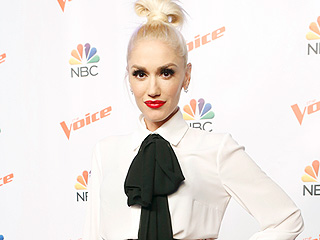 Credit: Trae Patton/NBC/Getty
Gwen Stefani is getting back to work.


Team Gwen is bringing some girl power to the table.


Get ready to rock – John Fogerty is set to join The Voice as an adviser.

The Creedence Clearwater Revival frontman is officially joining Team Adam this season to help mentor Adam Levine's contestants during the competition, NBC confirms to PEOPLE exclusively.

"Hangin' with Adam, singing 'Lookin' Out My Backdoor' with him … [I'm] just having the time of my life right now. Adam has an incredible voice and I am honored that he asked me to join him," Fogerty says.

"I have great respect for the amount of work that goes into this show and the contestants that I got to hear sing, really impressed me."
Sawyer Fredericks was officially crowned the winner of The Voice Tuesday night, but the singer only has one thing on his mind – getting back to his roots.


The Voice season 8 has come to an end, and Sawyer Fredericks has been crowned the winner.

With performances by Ed Sheeran, Maroon 5 and Luke Bryan, the singing competition once again provided a star-studded finale. But despite the night's star power, the attention was on the final four contestants Tuesday night.
The Voice