The Voice


Not many can say Blake Shelton, Adam Levine, Gwen Stefani and Pharrell Williams were all part of their engagement story.

On Monday's episode of The Voice, history was made as a blind audition became the show's first-ever on-stage marriage proposal.

Singing duo Jubal Lee Young and Amanda Preslar's performance of "Seven Bridges Road" got Williams and Stefani to turn their red chairs. But even before deciding between the celebrity coaches, the couple from Tulsa, Oklahoma got a round of applause from veteran Voice stars Shelton and Levine.
Blake Shelton is often the life of the party, but at a recent event honoring his career, he took his moment in the spotlight to shine some attention on some other well-deserving folks.


Blake Shelton may be single, but he's not quite ready yet to mingle.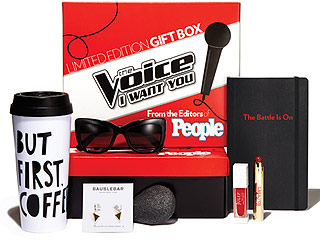 If you're addicted to The Voice and have always wanted to bring a piece of the show into your home, well, we have some great news for you.


Neil Patrick Harris sure had the Best Time Ever on the set of The Voice recently – of course, it happened to come at the expense of the coaches.


Blake Shelton may rib on his best pal Adam Levine all day long on the set of The Voice, but when it comes down to it, the country star would be more than happy to step into the Maroon 5 frontman's shoes.


Newly single Blake Shelton hasn't quite started to mingle yet, but if he were looking for a girlfriend, we probably wouldn't have paired him with Rihanna.


The Voice