The Voice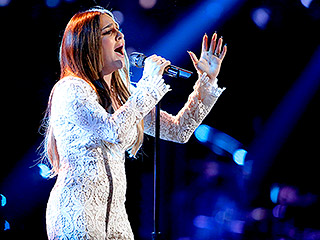 Credit: Trae Patton/NBC
Once again, Alisan Porter left it all on the stage Monday evening on The Voice.




On top of promoting his new album, Something Beautiful, Jordan Smith is busy planning his upcoming wedding with his longtime girlfriend Kristen Denny.

The star is used to taking the stage and awing the crowd with his angelic voice – but will he perform at his own wedding this summer?

"I don't know, we'll see!" Smith, 22, told PEOPLE at the The Voice on Wednesday. "I don't know if I could have anyone else sing at my wedding. I don't know if I could stand it. I'd be dying to do it myself. So, we'll see what happens."
Former child star Alisan Porter brought her coach Christina Aguilera to tears during her blind audition, and on Monday night's episode, the signer fights for her chance to go to the live shows.


The Voice