The Voice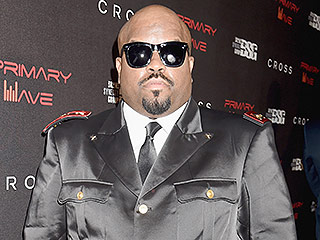 Credit: Getty (3)
Next Monday will be quite the homecoming celebration on The Voice, as CeeLo Green, Gwen Stefani and Usher will all return to NBC's singing competition.

They just won't get to sit in their old red chairs.

The three former coaches will serve as advisers to the eight remaining Season 8 singers under current coaches Adam Levine, Pharrell Williams, Christina Aguilera and Blake Shelton.
You might expect that Christina Aguilera would pick one of the Voice contestants from her team as this season's singer to beat. But when asked, Aguilera first singled out Sawyer Fredericks, who's on Pharrell Williams' team, as one of the top talents.

"I've been very open about the fact that I've been a huge fan of Sawyer since day one. He's just definitely a frontrunner outside of my team," Aguilera said in a press conference for The Voice this week. "But other than my team, because I've got to route for them first, I think Sawyer is definitely a stand out."

Aguilera, 34, immediately afterward sang the praises of some of her own team members, whom she described with the words "winners," "focused," and "soulful."
Meghan Linsey's version of Little Big Town's current hit "Girl Crush" brought down the house on The Voice Monday night – and earned her praise from all the coaches. But it was country icon Reba McEntire, who guested as a mentor on the episode, who said it best: "She kicked the dog poo out of that!"


Ah, the ups and down of a bromance.

This season on The Voice, we've watched Adam Levine and Blake Shelton bicker like an old married couple as they fight for their favorite contestants.

In an exclusive clip, Levine takes it one step further, using a break during shooting to give his best bud's chair a little extra TLC.
Who says blondes have more fun?

Christina Aguilera posted a conversation-starting new brunette pic on her Instagram Monday night that would beg to differ.
On Monday's episode of The Voice, Battle Rounds begin, and coach Blake Shelton finds himself in the throes of a dilemma.

PEOPLE can exclusively preview Joshua Davis and Brian Johnson's sing-off to Bob Dylan's "Knockin' on Heaven's Door."

After the performance, the other judges compliment both members of Team Blake for their soulful voices, and when Christina Aguilera refuses to pick a winner, Pharrell Williams jump on the bandwagon.
This season on The Voice, Adam Levine's team is getting some help from across the pond.

British singer Ellie Goulding will be appearing as a musical advisor for the "Sugar" singer's team, NBC confirms exclusively to PEOPLE.

"Ellie was so great," says Levine, 35. "She's so human and easy to talk to. You could tell she had a profound impact on my team, which is awesome."
There was one contestant on Monday night's season premiere of The Voice that country fans were sure surprised to see: Meghan Linsey, formerly of the duo Steel Magnolia.


The Voice is back – and the high-octane performances that kicked off Monday's season 8 premiere forced the all-star coaches to take their groveling to a whole new level.

Blake Shelton, Adam Levine, Pharrell Williams and Christina Aguilera – back in her red swivel chair for the first time since giving birth to daughter Summer Rain in August – duked it out for the most promising singers who took the stage during the blind auditions.

Who were the standouts? Here are PEOPLE's picks for the top five performances of the evening:
The Voice is back, which means more four-chair turns, blind auditions and of course, lots more of Adam Levine and Blake Shelton's adoring bromance.


The Voice