The Voice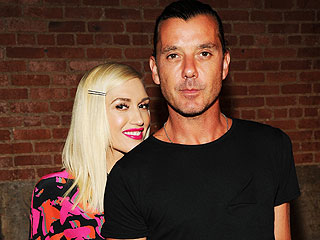 Credit: Bryan Bedder/Getty
It was Throwback Sunday for Gwen Stefani, who posted an old photo of herself and hubby Gavin Rossdale for their 12th wedding anniversary.


The Voice nemeses Adam Levine and Blake Shelton are both family men now. But while Levine just celebrated one big milestone, Shelton isn't quite ready for the next one.

In an appearance to air Monday on The Ellen DeGeneres Show, Levine – who married model Behati Prinsloo in July – reveals that he's just head over heels for the word wife.

"I abuse that word right now, a lot," says the Maroon 5 frontman, 35. "I'll say it for no reason. I'll say, 'Where is my wife?' And she'll be right there. Wife, wife, wife. I love that term. I even changed the number on my phone to 'Wife' when she calls."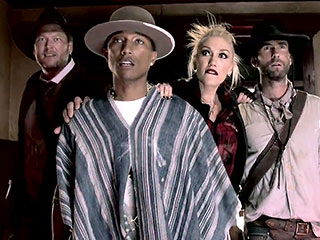 Yee-haw! If only every showdown was like this on The Voice.

PEOPLE has an exclusive first look at the season 7 trailer that features Blake Shelton and Adam Levine standing off against new coaches Pharrell Williams and Gwen Stefani in a classic Western setting.

Just a cotton-pickin' minute – whose voice is that coming from the saloon?
Despite their messy split, Usher says he has no regrets about marrying his ex-wife, Tameka Foster.


Usher's mother, Jonetta Patton, encouraged her son to make a difference from a very young age.


The Voice
Get PEOPLE Everywhere
Advertisement