It's one of the most enduring images from Michael Jackson's strange life – stepping out with his children hidden behind masks.
Add daughter Paris Jackson to those wondering what was going on.
"I was really confused," Paris, 14, tells
Oprah Winfrey
in an interview airing Sunday on OWN. "I didn't get why I was wearing a mask. But I understand it now – why my dad would want our faces to be covered. When we went out without him we wouldn't be recognized."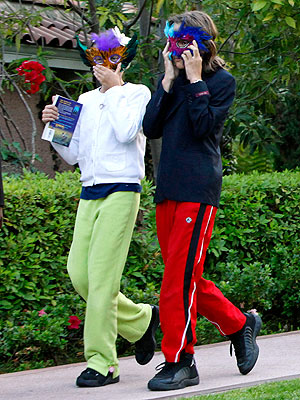 Thanks to her
late father's
efforts, she says, "We had a normal childhood" – including trips to the children's arcade and restaurant Chuck E. Cheese's.
"He told us that when he was younger he didn't really have a childhood," says Paris. "He would always be stuck in the studio singing while the kids were out playing. He wanted us to have that. "
She adds: "Chuck E. Cheese's and Toys R Us were our favorite places to go."